Pantyhose or tights are part of every woman's wardrobe. They are made up of various kinds of materials, like cotton, polyester, nylon, spandex, silk, lace, and many more. you name it, you have tights made in it. Every pantyhose needs different methods to wash, treat, and store them. Some form creases, some tear, and some eventually fade out due to mishandling.
Here's an in-depth guide on how to store them right so that one fine day they come in handy. Tights can easily get tangled or caught by other fabrics. Let's find the best way to store and preserve them.
Simple steps to store your pantyhose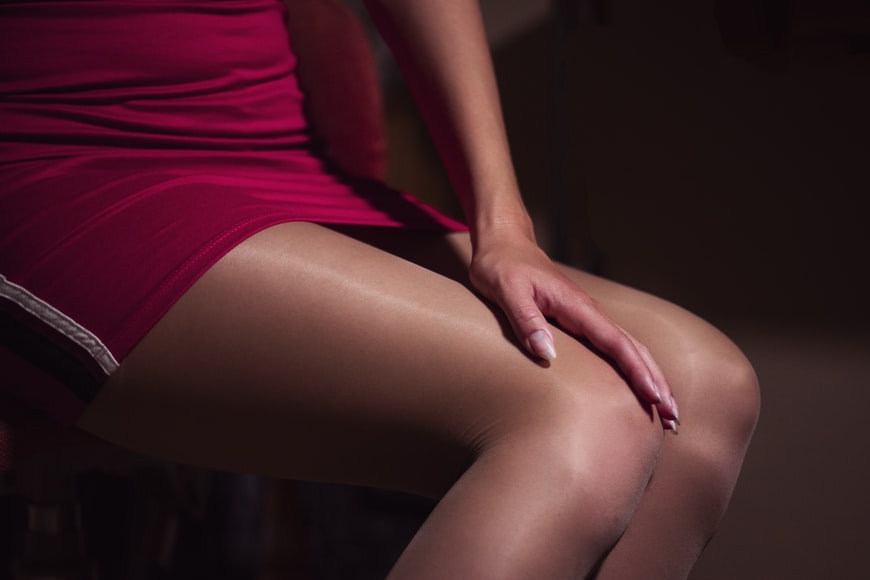 Many women out there easily hold at least 7 tights in their drawers. One for exercise, one for work, one for swimming, and whatnot. So every time one searches for a tight, you would have to go through a lot of mess to find the right one. 
It is a waste of time, and also a very bad way to treat your tights. They will get tangled, lose their elasticity and even tear. Well, it's time you organize and store them right. Follow the steps:
Step 1: Check your inventory
You will not know how to organize your stockings and tights if you don't know what you own. Firstly take all our hosiery out and count them. You will understand how big a storage box you need or where you want to store them. 
So, check your inventory before you decide where and how you want to store them.
Step 2: Segregate them all
Once you take out all your tights, to make your future searches and maintenance easy, segregate them according to either color, material, or purpose. Often women opt to go for the material, as it is also easy for them to wash and fold. 
So pick your choice and segregate them into their respective pile. If you wear tights often to work, then keep all your work tights together. If you wear a lot of spandex tights to the gym, pile them together. At the end of the day, it is your pick of place and segregation.
Step 3: Check the tights and fold
When you are cleaning out, you should always check your garments. In this case, take out your tights, cross-checks for any tears, thread loosening and even color fade out. check for flaws and then accordingly change its use and fold it up. 
This way, you can stay clear of tights that are worn out and use them at home as night pants or make something out of them. Once you cross-check your tights, fold them according to your racks and drawers and store them.
Step 4: Get some tools
Today, there is a wide variety of storage boxes in the market, especially for women's wardrobes. There is a special kind of storage box that comes with square holdings where you can roll up your tights and store them. you will have to measure your drawer or cupboard dimensions and get a box that fits right in. 
There are so many storage boxes in the market that come in handy to store your hosiery without damaging them. You can also use drawer dividers to organize your pantyhose. They are available in woods, cardboards, non-woven fabrics, and interlocking dividers help you have stiff boundaries.
Step 5: Organize your cupboard
Now that you have a clear idea of what you have and how many of them you have, you can choose which rack to place your things on. It is better to group them according to their use while placing them in the cupboards. 
Like keeping all the work-related tights together and party tights together. It makes your searches simple and faster.
How to fold your pantyhose to store them?
Every now and then, you tend to find that one particular tights you know you had and don't know where it is. It is very common to throw on your tights at the last minute to work or how parties demand you to keep changing your pants till you find the right tights for your tank top. 
The two legs of the tights get tangled with the rest of the wardrobe crowd and the mess doubles. So when you are sitting down to tidy up your wardrobe, try the following ways to store them right and ease your searching.
Tuck in method
Fold your tights directly down in the middle so that both legs are together.

Lay your tights onto a plain surface.

Fold the crotch of the tights to avoid any curve in the new angle formed.

Bring the bottom of the legs up till the waistband.

Fold up the knees in the same direction.

Next, open the waistband with the help of your fingers.

Lastly, push the folded legs inside.
This ensures the pantyhose remain stiff and in shape. They won't fall off when they are stored in the wardrobe. It is easier to place them in both racks and drawers. You can place them one over the other too. The best part, you can rampage through the drawer to find the right fit without having to fold them again, unless you open the tuck.
Rectangle method
This is the most common way of folding any of your garments, including your pantyhose. Even though it's the traditional method of folding, it can be very space-consuming.
Fold the tights in half, placing one leg on top of the other leg. Make sure they are evenly placed one on another.

Fold the legs in half lengthwise and bring the legs to the waistband. It has to form a long rectangle.

Once there are no creases, hold it again in half.

If you like, you can still go ahead and hold once more, according to your needs. Maintain the rectangle shape.
 Rolled out method
Fold the pantyhose in half, placing one leg on top of the other. Make sure they are even.

Now from the ankle end, start rolling without any hindrances.

Tug the end into the waistband.

Or you can simply roll it to fit into your clothing bin.
What method should you choose?
The most common method is folding your pantyhose in neat little squares like all your other garments. You can easily stack them one over the other in drawers or the clothing bins. But once you start digging for the right one, you will come back to square one. The clothing bin is a mess and you will have to rearrange it all over again.
Searching through the neatly organized stack of tights would be easy on the first day but what happens after a few days? It goes back to being a massive pile of mess. What happens then? Well, let's find the best way to store your tights and pantyhose based on the type of spaces you have.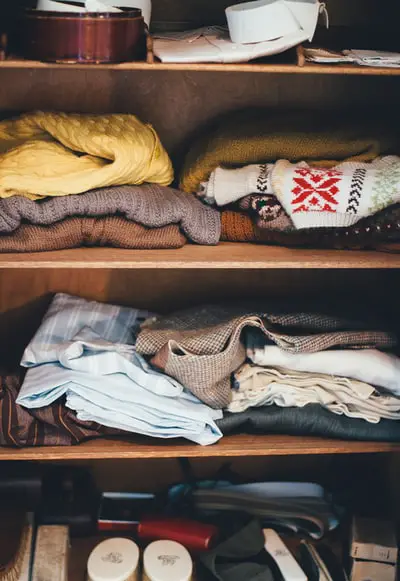 Small spaces
Suppose you live in a compact home, where there are just open drawers. The best way to store your pantyhose is either with the tuck-in method or rectangle method. 
If you have many drawers, you can easily fold them in the tuck-in method and stack them according to either their material, usage, or color. The pantyhose stay in one position without rolling out.
In the case of racks, the rectangle method might be a good choice. This way, you can place them one over the other but this is perfect only if you keep them in tight places. Make sure you adjust them and take them out in such a way they do not fall out. But the tuck-in method is a better choice for small storage spaces.
In case you have drawers, you can get drawer dividers to easily keep your tights in segregated manners. It would be more beneficial and neatly organized. You also get storage boxes you can fit in your drawers.
Decorative spaces
If you own very decorative cupboards where your storage spaces are wide, spacious, and creative, you will have different options to fold your pants. If it's a square opening, go for the rectangle method to fold your pantyhose.
If you have rhombus-shaped cupboards, you can go for the tuck-in method of folding to keep them stiff and in shape in the cupboard. If it's inside a drawer, opt for the rolled-out method.
If you have large spaces, you can be very creative in folding your pantyhose. You can fold one kind in one method and others in a different method. This way, you can easily differentiate as well as keep the space very attractive. 
Large spaces can be experimental as there are very few chances of them falling out or creating a mess. But if you are a messy person or a last-minute picker, it's better you go for the tuck-in method to keep the space needed.
Busy bees
Well, it does not matter what kind of storage space you own if you are a busy bee and have no time to arrange your tights. Even though the tuck-in method and rectangle method of folding are the most effective methods, it is better to opt for the rolled-out method. It is easier to do and the quickest way of all.
So, if you are a busy bee, try the rolled-out method to fold your pantyhose. Make sure you stack them according to either their usage or material in your drawers. Open spaces or racks are more likely to put the tights out of their shapes, so opt for closed spaces. 
Drawers, storage bins or baskets would be the right choice to store them. you can stack them one over the other and easily fold them back even in a rush. This is a perfect choice for workaholics and people who hate folding clothes.
How to fold your pantyhose while traveling?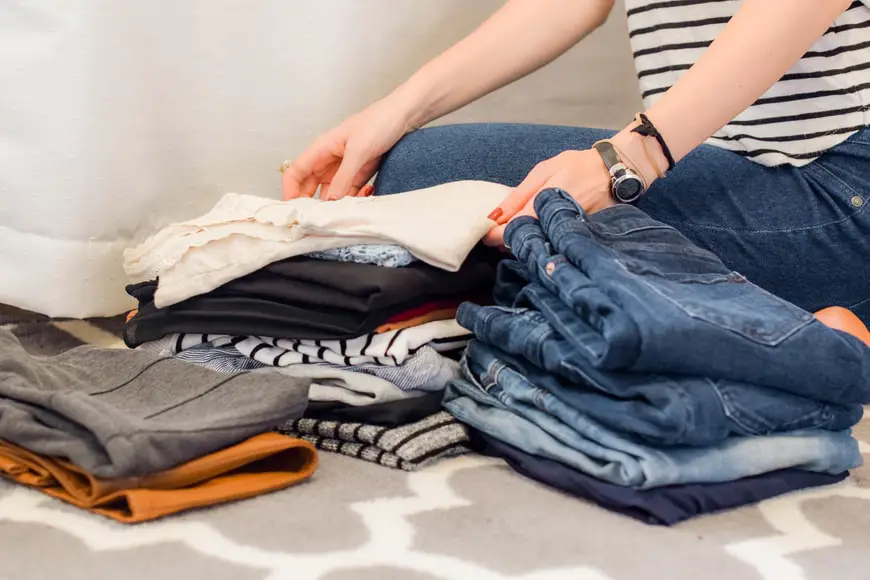 If you have an extensive collection of pantyhose to pack for the trip, it can be troublesome when you open them for use. The tights' legs usually get tangled and the accessories get caught up with other garments which leads to mess. So it all falls down to how to pack them especially when you travel.
Learning how to pack your pantyhose based on their kind, color, usage, and material can help you avoid your clothes getting ripped, pulled, or laddered in your travel bag. It will also prevent your pantyhose from sagging and tearing. 
Well, let's not forget the added benefit of keeping them very organized and easy to access without creating a mess in your suitcase. Read ahead for a few tips to pack them right.
Know your travel bag
Firstly, it is important, you understand your traveling bag.
Backpack

: You need to pack your tights in a tight shape. The best method is the tuck-in method so it stays put and stiff. You can easily pack them underneath all your clothes. You can also use the rollout method but they can easily fall out if your bag has very less clothes.

Travel tote

: Totes are the best choice to store your tights. The bag is super stiff, so you can either choose a roll out or a tuck in method to pack them. You can toss your tights in the tuck-in method in your tote.

Duffel bag

: Duffel bags or weekender bags are not stiff in shape. The best way to pack your tights in them is only the tuck-in method. If you don't have much space for your other clothes, then fold them in the rectangle method. Place them in tiny rectangles to pack them tightly. It is better to place them either in the last or on the top.

Rolling luggage bag:

Rolling trolleys are stiff and help you keep your tights in shape. You can fold your tights either in the rectangle method or the roll-in method. You can place them on one side of the bag and the rest of them on the other side.

Shell bags

: Shell bags are similar to rolling luggage bags but even stiffer. Due to the hard shell, you can opt for any method of folding. Make sure you pack your tights and pants on one side and keep the rest of the garments on the other side.
Bag them
Clothing bags are perfect for keeping your embellished pantyhose separate from other clothes. Expensive pantyhose need extra care and attention especially when you are traveling. They are delicate, soft and make them easy victims from getting ripped or torn. 
It is better if you pack them in mesh clothing bags. You can combine the same kind of tights and bag them.
You can simply roll or tuck your tights in the clothing bags. Or fold your cotton tights in a rectangle manner and store them on one side of the suitcase. It is easier to put all your clothing bags at the bottom of the suitcase. It is better if you pack your tights in the clothing bags based on your needs, like for work, for exercise, and parties to avoid confusion and mess.
Dos and Don'ts to store your pantyhose
Do: Always handle your cotton tights with care and caution. They are extremely delicate and easy to tear. It can create unnecessary pulls and might rip the fabric.
Do: Wash color bleeding pantyhose separately from other garments and pantyhose. Make sure you wash mesh and lace tights individually. Even the stockings need individual attention. Synthetic and cotton tights do not require much attention.
Do: Iron cotton tights that are thicker after every wash. They form creases easily and iron them after a wash. It is better if you dry them in the shade, so they do not fade. Once they dry, you can either iron or stiffly fold them to store them in shape. 
Do: Pack your mesh and lightweight pantyhose in clothing bags or in a different bag entirely. They can easily get ripped with other clothing. At home, it is better to keep them in a separate cupboard. Always store your tights based on one particular order. 
Don't: Don't wash your tights on a daily basis. Don't dry them in the blazing sun as they can easily get faded and loosen up. There are chances they get stretched and lose their elasticity. After every wash, fold them in such a way they don't have creases or fall out of shape. 
Don't: Don't pack your tights with rough fabrics like lace, bras, or belts. They can easily get entangled with the hosiery and ruin them.
Conclusion
Pantyhose or tights are a key part of a woman's wardrobe. They are worn for work, exercising, parties, and even for nightwear. They come in various designs, shapes, and materials. Every type or kind needs special attention to last longer. 
If they are not stored right, there are high chances of their getting entangled with other clothes or getting caught with other garments that can lead to holes, tears, and rips. So before you store them, understand where you are storing them, for what you are storing them, and then decide how to store them. You can easily roll, tuck, or simply fold in rectangles. 
Well, let's sort out your tights already!
More Posts for You: