Is there anything more blissful than multipurpose clothing? There are many influencers around the globe facing the new trendy crop top effect with catchy bras. There are various kinds of bras and nothing is impossible to achieve with them. From sports bras to lacey ones and from crix-cross athlete bras to classic demi-cup bras, they all make perfect bra tops. The trick here is how you wear them and with what you wear them.
Well, you throw a loosely fitted suit or wear it along with a jogger to don a casual look. The crossover between studio and local street style is pretty trendy among the millennials. More and more women put their heads in mixing styles. Sports bras add extra spice to your clothing and give you an edge on your personality. Moreover, sports bras are pretty comfortable and convenient. So why not wear them as casual clothes!
How to pass a bra as a top?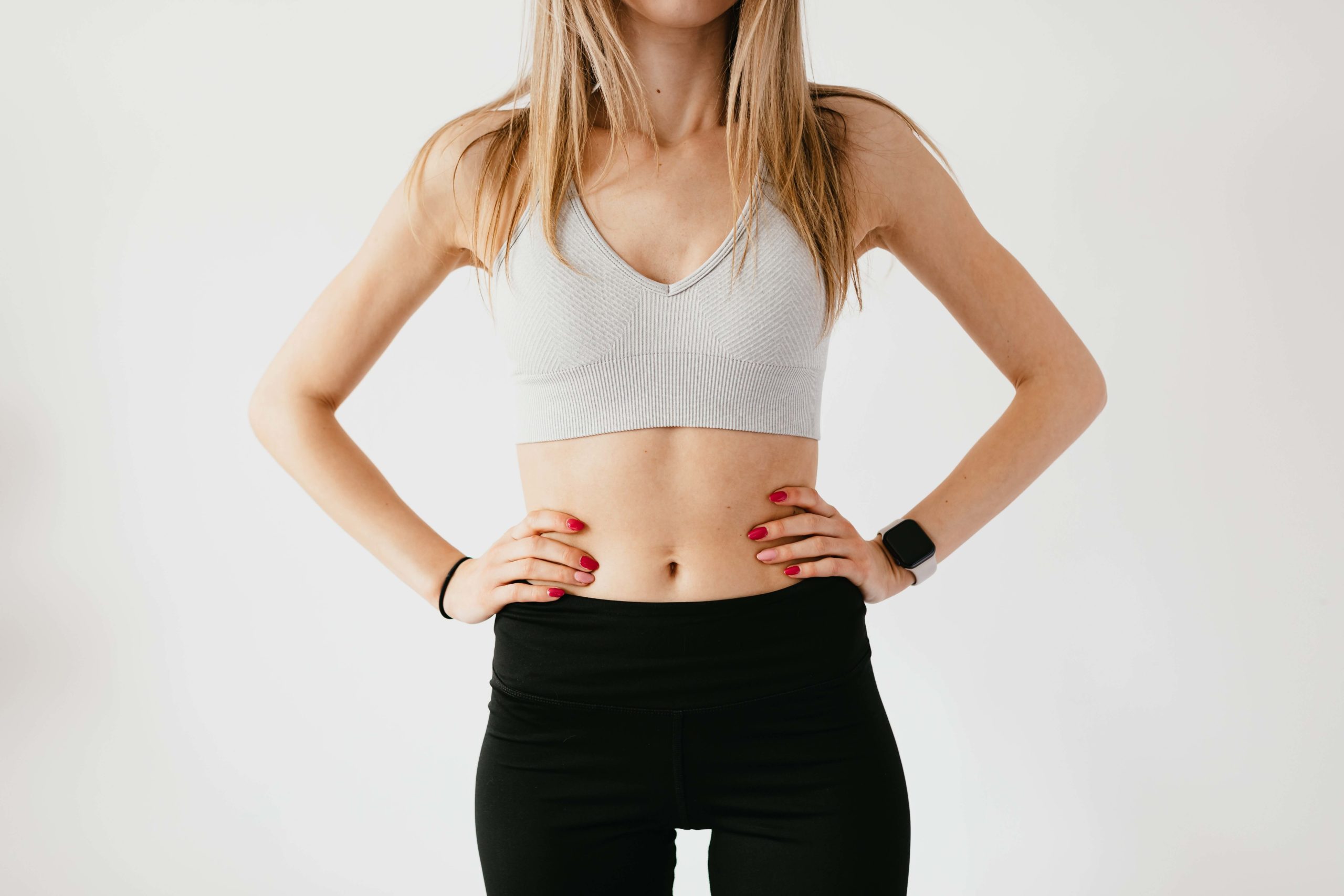 Firstly pick thick and opaque bras. Avoid see-through fabrics.

Nylon bras are comfortable but not an ideal choice to pull off as a top.

High ornamented bras are perfect for party wear.

If you are not heavy-chested, you can use bralettes or underwire-free bras. They make perfect outdoor partying clothes.

Longline bras are the sexy choice of bras. You might enjoy showing a bit of breast under the bra line.

High collar bras can act as crop tops. They give high coverage of bras and give you a bit more professional look.
Well, you have to be really comfortable wearing a bra as a top. Remember it just needs practice and some time to be comfortable with them. you have to pick the right dress to wear the sports bra with.
The benefits of wearing a sports bra as a top are:
Solid support to breasts

A full range of motion

Flexibility

Breathable

Endless combinations and permutations of bras and outwears

Seamless switching from gym clothes too after gym activities
If you are a lazy person, not the fashion kind, well, you can skip all the steps and just wear a sports bra to kill the look. Don't worry, all you need is a slight familiarity to get used to bras as tops. Once you get attached to the look, you would never go back.
How to wear sports bras as a top!
#1 AS OUTERWEAR
Sports bras are stiff, thick, and solid. They come in various patterns, prints, and bright colors. They make any outfit pop. Guess what, bras are not just inner-wear. They can also be worn on the outside of clothing. For example: wear a colorful bra on top of a white shirt or tight-fitting tee to give it a sleek look. You can also wear a long-sleeved top under a bra to make it office gear.
Check out for plain colors like black, beige, or dark blue to give a finished bra look. You can wear colorful and printed ones on top of other tops.
#2 USE A BLAZER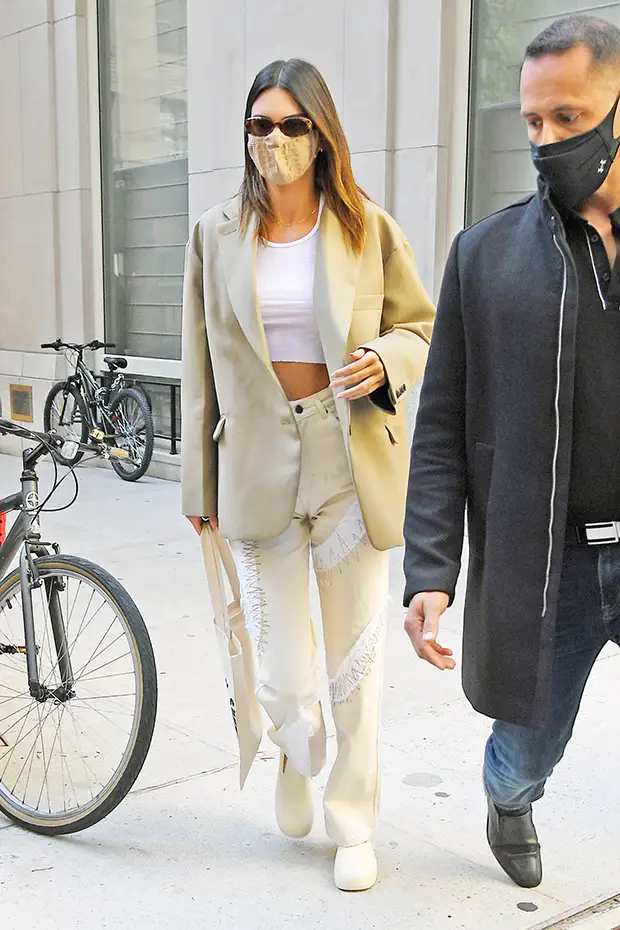 With growing fashion everywhere, blazers are becoming women's favorite choice of clothing. And what's more? You wear a trendy bra and pair it with a blazer and jeans or office pants to kill a professional look. Contrasting colors work wonders to bring the best look. If you have a black or a navy jacket, opt for neon colors or an orange and yellow sports bra. The opposite also works. Go for dark bras for lighter blazers.
If you use bras with logos or slogans, they add more of an urban and modern look to the attire. If you can find bras with writings on the underwire, they are perfect with blazers. Sometimes you can pull off the same color combo. Like a black bra with a black blazer and black jeans. You can either pull off all the same colors or mix three different colors for one look.
Pro tip: To pull off a corporate and professional look, choose a sports bra with higher coverage. If it's for a corporate fling, you know what to do. Pair it up with a sexy bralette.
#3 SHEER TOPS
Bold bra colors like neon pink, orange, fluorescent, or prints don't just belong in the gym. They are the best choice to add spice into your life. Pair bold colors with either sheer black or a see-through white blouse. The whole point of wearing see-through or sheer tops is to let your bra stand out. it does not matter if you are fat or thin, if you love yourself, you are already beautiful inside out. do not worry, just be proud of your look.
If you are not really comfortable going completely wild, maybe go for light-colored tops. In that way, you will get used to the see-through material soon enough.
Pro Tip: If you are going to pull a bold see-through look, why not color coordinate your sexy sports bra with your nails and your sneakers. It is a perfect clubbing dress. Well, you can even ace a bounty hunter look with that!
#4 WEAR TWO!
If you have a wide collection of trendy sports bras, well, just pair two of them and wear them both. It gets confusing to pick the right one but why not two at a time? Pick two contrasting bras with opposing strap details. It looks even sleeker if they have two different neck finishes. For example, try a racerback sports bra with a linen strappy piece. It looks sexy and hot.
Pro tip: don't try to overthink with patterns. try for one pattern, one solid sports bra. They make a contrasting yet cool look. If it's for gym or workout classes, you can pick two bras of the same finishes and the same colors if you want. They help you feel more comfortable in your bra tops.
#5 OFF SHOULDERS
Off shoulders can be a hassle for light-chested people. They keep slipping off and people often avoid them for that. Some of them are not comfortable with strapless bras, so that throws off-shoulder tops of the window. But you know what, you can wear them with no fear of slipping. Just pair it up with a hot bra and wear it on top. You can try cup-type bras for this look. Pick some eye-catchy colors and pair them with either white or black off-shoulder tops.
#6 JEANS
Jeans are classic clothes that never go out of style. From jean pants to jean jackets, they are always the best choice. So why not pair this best clothing with a savvy bra to give a killer look. Try wearing black or plain bras and pair them with a jean jacket and jean pants for a morning look.
If it's for the beach, just pair a colorful bra and denim shorts. It keeps you from the cold and the sand but also grabs the attention. Jean shorts are the perfect pair for the bra tops. it brings a perfect shape to your love handles and gives you the confidence that you are beautiful no matter what.
The best part, you can wear high coverage bras with jean skirts. They give a decent work look. It can be cute and fun. But if you want sexy, try wearing lace bras with jean skirts.
High coverage bras can give you a finished look with jeans while cup bras and lace bras give you a savage look. Skin-tight jeans and race track bras go perfectly together. They give a sporty and fighter look. If you want to chill in the streets, try wearing hot pink bras with loose narrow jeans and a color jean jacket.
The combinations with jeans are endless. So, make sure to keep these in your wardrobe without fail: color bras, lace bras, bralettes, jean pants, skirts, denim jackets, and shorts. You can wear a morning look, party look, beach look, and even if you can pull off a church look.
#7 HIGH WAIST PANTS
High waist pants are an ideal match for crop tops. but these days, they are more used with eye-catchy bras. High waist pants can either be cotton, tights, printed pants, synthetic pants, and whatnot. any high waist pants will go perfectly with bras.
Try pairing them with a tank-style sports bra. They give a sporty look and more of a tomboy finish. You can also add a cropped jacket to the outfit. It gears you up to face a challenging day.
Pro Tip: high waist pants need high heels to finish the look. If you are going for a club night, wear a pencil heel matching your bra color to give a chic look. For a weekend chill, just wear a pair of contrasting sneakers or flip flops with a bra and high waist pants.
#8 UNDER DUNGAREES
Dungarees are another such clothes that never go out of style. They come in full jumpsuits, short dress versions, and knee-length pants. They are usually paired with T-shirts or long-sleeved tops. but you know what? They are a perfect match for cup-shaped bras. The bras add a sporty look. 
Wear full coverage bras under your dungarees if you are not comfortable. But any bra would go great with dungarees, except for racetrack bras. You can pair them with printed, patterned, and solid-colored bras. Sometimes, bralettes and strapless bras are worn with dungarees to give killer looks.
Pro tip: dungarees are perfect with a pair of sneakers. Try shorter dungarees with laced boots and bras of the same color to grab all the attention in the club. If you are heavy-chested, try push-up bras to give a better finish. Own your clothing as you mean it.
#9 SKIRTS
Skirts are worn in all seasons so are the bras. So why not pair them together? Skirts of different lengths can all be matched with solid-colored bras. If you are lucky to get bras of the same pattern and matching colors, try them out. They make a perfect summer dress.
If you are not that comfortable, try wearing a cropped jacket over the bra. High coverage bras do not require any jackets but laced ones look more classic with jackets.
Benefits of wearing a sports bra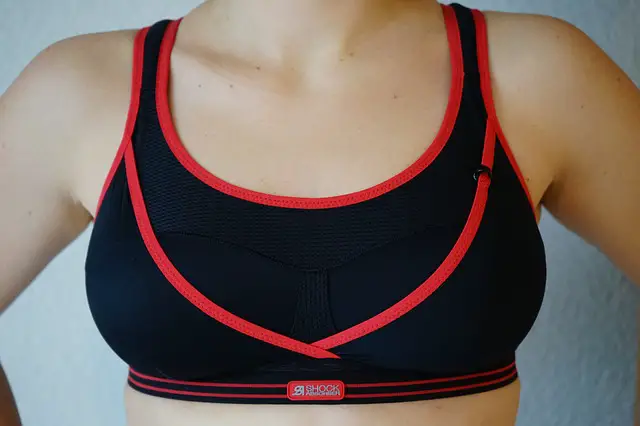 It's a common misconception that sports bras are just for sweaty workouts and athletic needs. But it is a high fashion statement these days. Sports bras are becoming the new party dress, the new summer look, and the professional finish.
Sports bras are famous for stable, comfortable, and well-supported material. They are perfect for sports because of their moisture-absorbing capability. They are designed to provide support to the breast and hold them steady in any activity.
There are many benefits of wearing a sports bra on a daily basis. It not only gives you comfort and confidence but also makes a perfect chic outfit to make a fashion statement. Many influencers pair them with a nice pair of pants to make it a style quotient. Today, sports bras have become a staple piece of millennial wardrobes. So let's slip into the new healthy and trendy choice of clothing.
The ability to minimize breast movement is the key benefit of wearing a sports bra. Especially when you are involved in a lot of physical activity, a sports bra does a good job in holding them in place. They are better than a regular bra.
Sports bras come with high coverage cups. They are designed to offer enough coverage without any spillage. They help you work out comfortably without any hesitance. The broad underbust band and wider straps help to distribute the breast tissues evenly. That way, pressure is distributed and helps you prevent future complications.
The material used for sports bras are thicker, firmer, and mostly no see-through. This makes it perfect for outdoor workout sessions or even for wearing it as a top. Sports bras also come padded. So you don't have to fear nipples standing out.
Maintains the shape of breasts
Due to poor usage of bras or healthy innerwear at a young age, many women face deformed breasts after their 30s. As breasts are made up of muscle ligaments, they end up stretching and contracting due to many reasons. The stretching can lead to dropping or sagging of breasts.
Sometimes, it can lead to tears in the ligaments and cause irreversible damage to the breasts. To prevent a deflated look at such a young age, many doctors suggest young women and teenagers wear sports bras after hitting puberty. The breasts will grow in the right shape and the ligaments strengthen better.
The sports bras are designed to support stability and maintain the shape of the breasts while doing extensive physical activity. Full coverage sports bras work wonders for heavy-chested women.
Helps in reducing breast pain
An intense movement during any kind of physical activity, be it heavy workouts, new yoga position, or weight lifting, there is a sudden pull of muscle ligaments all over the body. 
Sometimes, delicate tissues in the breasts get stretched and pulled. This can lead to pain and soreness in them. Unlike a traditional bra, a sports bra supports and holds breasts firmly in a place and restricts any sudden movements in the tissues. This can prevent breast pain and soreness. You can peacefully exercise without any worry of pain later.
Regulates blood circulation
Traditional bras often put pressure on certain points like the back hooks, the nylon straps, and the underwires. They do not give much support to the breasts and they cause unnecessary disruptions to the blood circulations. Sometimes they even cause bruises on the skin due to excessive pressure.
But when it comes to a sports bra, except for the under-band, they are made up of materials that spread the breasts evenly and hold them precisely. The sports bra helps to have healthy blood flow in the chest. The under band may be stiffer but since it's wider, it does not disrupt the flow. Doctors suggest young girls start their bra journey with sports bras. They help in the healthy and even growth of the bosom.
Owing to the latest technological advances in fabrics and fibers, there are many moisture-wicking sports bras. They do a fine job in absorbing sweat, especially during an intense workout session. These sports bras have high breathability, increasing airflow to the skin, and maintains body temperature.
Either way, a sports bra is designed to improve mobility, restore body structure, relieve neck tension, and reduce back and shoulder pains. Sports bras help in fixing slumping posture and give better support to the breasts.
Conclusion
Sports bras are the new definition of fashion and style. They help you make a bold statement to face the world. Many women state that wearing sports bras is liberating and enlightening.
Sports bro come in various colors, patterns, styles, and prints. Pick the ones you like, pair them up with jeans, jackets, or shorts and kill the look.
Remember, it does not matter how you are, as long as you like them and are comfortable in them, wear them as you mean it! Own your bras ladies!
We hope you liked our tips on How to wear a sports bra as a top! Find more useful tips and tricks here and stay tuned for fresh content!