What causes a bra bulge? Do you belong to the section of the population that spends a significant part of the day with the torso caged in a bra? The purpose of wearing a bra is to give your body a sculpted look like you're a piece of art. But the purpose of wearing a bra is defeated when there is a bra bulge. Now that looks odd, right?
Have you been blaming yourself for the unsightly unevenness on the skin surface and thinking that your body is not in perfect shape? Let us tell you that it is not just about your body. The blame needs to be shared by your bra, too! Let's find out a little more about bra bulges!
What causes bra bulge?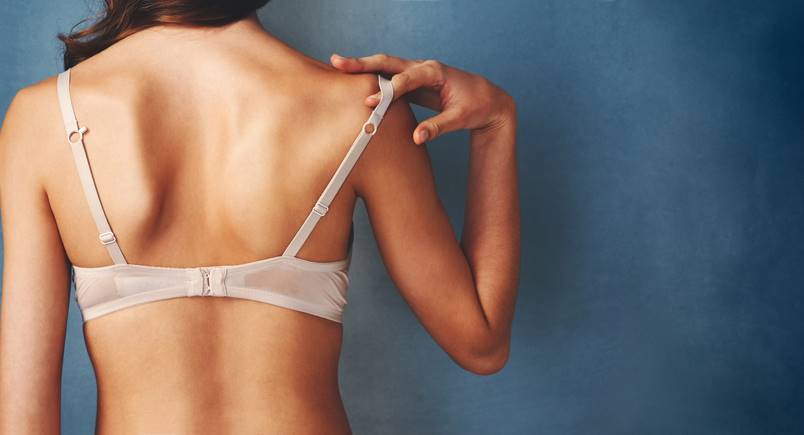 One of the worst things that can happen after you spend hours picking your clothes and trying to look perfect is the bra bulge.
They push against bra bands, straps, and edges of the bra and make your back, sides of the chest, shoulders, and breasts look weird. That's not all – they also feel uncomfortable.
But what causes bra bulge? There are two causes behind it:
fatty deposits and saggy skin

an ill-fitted bra.
Either can lead to bumps, and together, they make a deadly combination. When the straps, band, and linings of the bra press into the skin, the fat beneath the skin starts to look lumpy and bumpy.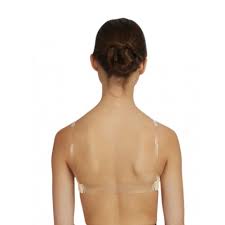 If your bra is too tight, it will surely bite into your skin and push it outward. Even if you have low body fat and firm skin, wearing a bra that's too tight will cause these bumps.
But if your body fat level is on the higher side and you have loose, saggy skin, even a perfectly fitted bra can lead to spillage and bulges.
Hence, bra bulge tells you that you either need to go shopping for new bras after proper measurements with the help of a shopping assistant, or you need a change in your lifestyle to accommodate some exercise, a wholesome diet, and a skincare regime. It is possible that you need to make changes in both!
Research says that 80% of women wear ill-fitted bras. Of them, 70% wear bras that are too tight for them. This not only causes bra bulge but a host of other problems.
For one, they cause skin irritation, redness, and marks. But more importantly, they put pressure on the shoulders and strain breast tissues.
On the other hand, even a perfectly sized bra can lead to bulging skin. The reason behind this, as you might have already guessed, is body fat and saggy skin. A fitted elastic band and straps can push out fatty deposits and sagging skin in the chest, back, and upper waist areas to form bumps.   
How to Get Rid of Bra Bulge Caused by Bra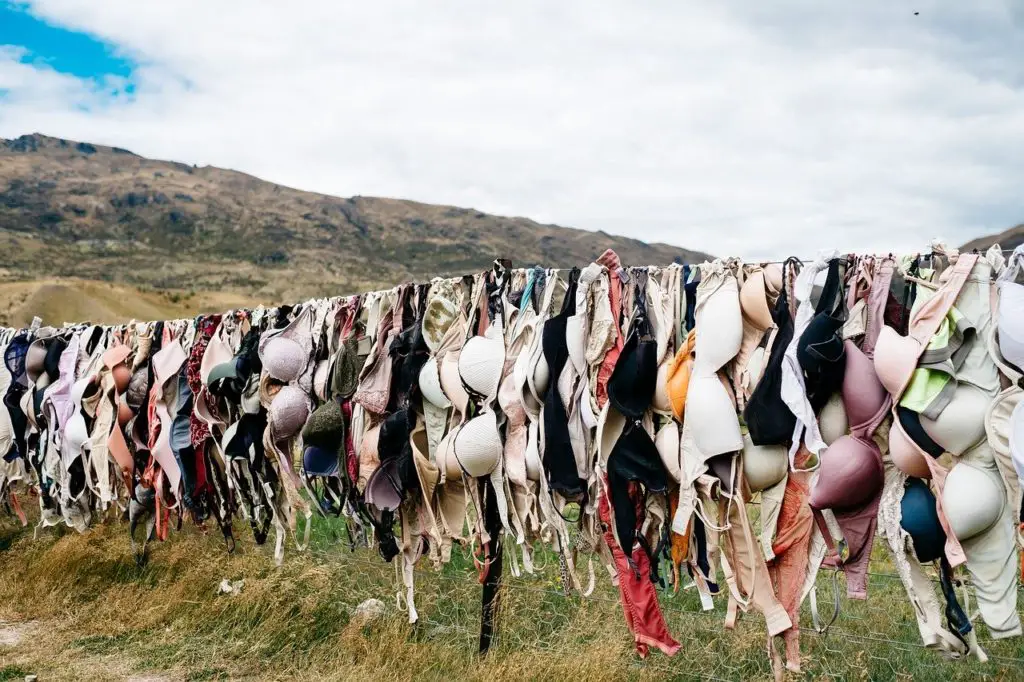 Before we figure out how to fix the problem caused by an ill-fitted bra, we first need to identify the exact issues. They are as follows – 
a) Bra Style:
Have you ever wondered why there are so many different designs of bras available in the market? Style is only one reason. Each design is for a different type of body shape – and every woman's body is different. Proper cup shape and coverage are essential to prevent unsightly and uncomfortable spillage.
b) Band Size   
When the band is too tight, it does not just hinder blood circulation and cause difficulty breathing. It also causes bra bulges. That's why you need to measure the chest area under the breasts. For that, make sure that you can breathe comfortably when the tap is wrapped around you during the measuring.
c) Cup Size
Many people do not know that to choose the right bra size, both the bust line and the underbust must be measured. Measuring the bust along the largest part of the breasts will help decide the right cup size to prevent spillage. This will also ensure that the wire size and the fabric are perfect.
d) Straps
Bras come with adjustable straps, making it easier to ensure that they fit you well. If they dig into the skin and the band rides up at the back, it means that you need to adjust the straps to make sure they sit comfortably. There's no need to tighten the straps unnecessarily, just as they shouldn't be too loose.
Here is how you can choose the right bra size
i) Measuring the Underbust for the Right Band Size
Using a flexible tape, measure your chest right below the bust and take the nearest whole number. Add 10 cm to this measurement if you get an even number and 13 cm if it's an odd number. The final sum is your band size. If your bra has a band that measures less than this number, you'll have a bra bulge.
ii) Measuring the Bust for the Right Cup Size
Measuring the bust must be done without a padded bra. You can also go braless for that purpose. Using a flexible tape, you have to measure your breasts across the largest part. Usually, this is at the nipples. Once again, consider the nearest whole number. But this time, you don't have to add the extra inches.
The ratio of the band size and the cup (bust) size will give you the right bra. You must've noticed how bra size is mentioned, i.e., 34B, 36C, etc. The number denotes the band, and the alphabet refers to the cup.
How To Fit Your Bra by the Feel
You now know how to choose the right bra size by using numbers. Of course, that's the most fool-proof
way of doing it. However, that's not the only way to go about the process.
In fact, you should never choose your bra based on just numbers and bra size. Make sure you get fitted and see if it feels right.
You can check if you have managed to choose the right bra size or not by closing the clasp of the bra on
the loosest hook and sliding two fingers in. If you see that you can slide only one finger, it means that
the bra is too tight.
But if you can easily slide in two fingers, it will greatly reduce the chances of a bra bulge. If the band is too tight, then you can only use the last hook to close it.
As for the cups, the right bra size will always ensure no spillage around the cups on the side of the top of the cups. If there is, the cup size is too small for you. You must also check and resize the straps along the shoulders.
If the numbers seem too confusing, it's a good idea to measure the bra by the feel. A few other things
that you must look at to understand whether you have the right size or not include the following –
a) Make sure that the band of the bra at the back is parallel to the front band. It should not ride
up.
b) Check if the bra cups form a cone-like shape on the breasts. A properly-sized bra will be smooth.
c) Raise your arms to see if your breasts fallout underneath the cups. It means the bra is small.
d) Check if the underwire is digging you under the breasts. It means you need a bigger cup size.
e) If the bra straps dig into the skin and cause red marks, they need to be resized.
If you don't see any of the sizing issues and there's still bulging and spilling, perhaps you need to try a
different bra style that's more suited to your body shape.
Best Bra Styles to Prevent Bra Bulge
a) Front-Clasping Bras
Bras that clasp in the front have an uninterrupted band. You don't need to twist and turn your body to
clip it, and the skin remains smooth without getting pushed around. So you get more smoothness.
b) Wide-Strap Bras
Sometimes, when the straps are too thin, you won't get sufficient support for the breasts and digs into
the skin. Bras with wide bra straps can distribute the weight on the shoulders, giving a flat appearance.
c) Wide-Band Bras
A wideband flattens the skin surface and gives support. So you get a smoother look without bulges. Find a bra that covers the part of your torso right from the rib line to the bottom of the shoulder blades.
d) Underwire Bras
An underwire bra can be quite helpful in reducing bra bulges. It will give proper support and prevent the a strap from digging into the skin, creating a flattened look on the skin's surface on the shoulders.
e) Full Coverage Bras
Bras with higher coverage are designed for busty women with fuller breasts, and they can also come in
handy if you want a minimized, smooth look. Full coverage bras are great for preventing bra bulges.
f) Shapewear
Shapewear is engineered for a smoothing effect on the body. They flatten all bumps and lumps on the
body and you can even wear them under body-hugging clothes and let them work their magic!
You can also find clothes that are not body-hugging and hide bra bulge perfectly instead of gripping onto them. You can also look for black or other dark-colored fabrics to hide the unevenness on your skin.
How to Get Rid of Bra Bulge Caused by Body Issues
Physical issues can cause bra bulges. When the problem is your bra, it is easier to fix than when you have physical issues like body fat and loose skin. When it is the latter, the solution becomes a little more time-consuming.
You'll still need a well-fitted bra, but it will fit you even better if you don't have fat and sagging, loose skin.
Of course, there is hardly any quick fix to these two issues because for this, you will need to bring
changes to your lifestyle, and they take time to show results. Let's take a look:
a) Proper Diet
You may not know this, but diet is the most crucial part of losing weight and shedding extra fat from
your body.
There are many types of diet plans that you can follow to help tone your body, starting from
a low-carb diet to a liquid diet. It's best to do research and consult a nutritionist before following a fad
diet.
A healthy diet plan can help you lose much of the fat that's stored in your body. Some of the body fat
might be on your back, chest, and waist, causing bra bulges. Start eating clean and replace junk food
with controlled portions of veggies, fruits, good fats, whole grains containing complex carbs, and nuts.
b) Exercise
Most people lead a sedentary lifestyle these days because they are too busy with careers and
responsibilities. Remember how physical activity used to be a part of the school – and how we used to be thinner and healthier then?
Needless to say, our active life back then played an essential role in this. A combination of cardio and resistance training can help tone your muscles in the back, chest, waist, and belly.
Get in touch with an expert to know what kind of exercise works best for your body because some
ailments like Hashimoto's disease or backache can come in the way of losing weight by exercising.
c) Skin Care
During the process of losing the extra kilos and inches, make sure to take care of your skin to ensure
that it firms up and gives you a toned look.
Try Pilates, exercises, and yoga to firm your skin. Regular body massages, preferably by expert masseuses, can also be a good remedy for loose skin around the body.
You may need to complement your skincare routine with proper topical creams and lotions that are
formulated to tighten the skin in the back, breasts, and belly areas.
There are health supplements, too, that helps with collagen production in the body to make your skin plumper and tighter to avoid bra bulges.
d) Corrective Procedures
Whether it is to lose weight, shed off fat, or firm up the skin, corrective procedures are a quick and easy
way out. Some are surgical procedures, while others are non-invasive or minimally invasive, and you can recover quickly to return to your daily life.
These procedures are helpful when diet and exercise aren't. Body sculpting and liposuction are popular methods of removing excess fat from the body in a matter of a few hours, depending on the amount of fat that you have in your body.
There are various options available, including body lifts and skin smoothing procedures that can help get rid of bra bulges easily.
Final Lines
By now, you know what causes bra bulge. Bra bulges can create an odd look on your body. While each body type is perfect, women are conditioned to be conscious of their small flaws.
Hence, something as minor as a bra bulge can shake the confidence of a woman who is smart, intelligent, and accomplished – and most certainly gorgeous!
To make sure that bra bulge doesn't make you feel less confident when you're out there on a date,
meeting a client, or catching up with friends, you can always choose a well-fitting bra in the right style.
It would be best if you also concentrated on your body, not only to improve your look but also to become fitter.