How often have you picked up a strapless top or a halterneck dress – but had to put it back because you don't have the right bra? We all hate the transparent straps because they are not really transparent are they. So the only answer is a bandeau bra. But what is a bandeau bra, to be exact?
Ask someone who loves to show off their shoulders and long neck – and they will tell you that they swear by bandeau bras. Some of the most stylish tops and dresses will need a bandeau bra, i.e., a slip-on bra without straps, which looks like a tube top. Let's find out more about bandeau bras!
What is a Bandeau Bra?

   
 
If you're proud of your neck and shoulders but are too curvy to go out without a bra, a bandeau bra can be your best friend. There are different styles of bandeau bras available, and they know how to do their job of giving your breasts a smoothened look by offering good coverage.
But if you're too curvy or heavy on the top, you won't get sufficient support or shaping from it. It is a strip of fabric that covers your breasts and helps to hold them up to give your body a shapely look.
The interesting thing about a bandeau bra is that it does not have straps that sit on your shoulders.
It does come with detachable straps that you may completely ignore. It is a bit of a cross between a tube top and a brassiere. It is usually made of a stretchy material that may not need to be fastened at the back. You can slip it on over the head. That's one of the ways it differs from a strapless bra.    
Traditionally, a bandeau bra does not have wires or pads, which is why you won't get much support or shaping if you're incredibly busty. If you're thinking this could replace my bikini, well, maybe think again, while you can wear a regular bra under your swimsuit or even as a bikini top, wearing just a bandeau may not be the best idea. 
The best support that you can get out of it is from the thick bands at the bottom. It goes around your chest to provide support – but that's if you have small breasts.
So, the purpose of this bra is to provide an even look. Most of them do not have separate cups, like a regular bra, and the elastic fabric pushes the breasts together to create what is referred to as a "uni-boob", since the breasts are not separated. But of course, there are newer designs available now.
Some bandeau bras have pockets into which you can insert pads to shape your breasts. Some variations are also designed with wires to give more lift and support. Other variations are cinched in the center of the chest area. They aren't always underwear – you can use them as a bikini or under shrugs.   
Bandeau bras can be fun. They're available in different fabric types, and needless to say, colors and patterns. But you need to remember that it is better to choose strapless bras or wear one underneath the bandeau if you want shaping and lifting actions of a bra with the smoothing effect of the bandeau.
How to Wear a Bandeau Bra
Did you know that ancient Indian women used to wear something called a stanapatta, which looked something like a bandeau bra, as a blouse with their long skirt and scarf? It's still not uncommon to wear a bandeau bra-like blouse in such a way to create a sultry, exotic look for Indian women.
As for the rest of the world, the bandeau bra is a popular match with skirts. It is not just worn as lingerie, hidden underneath other clothes, but also as a fashionable clothing item. Those who have the right body to pull off a bandeau bra can style it in multiple ways for cute new looks. Let's find out!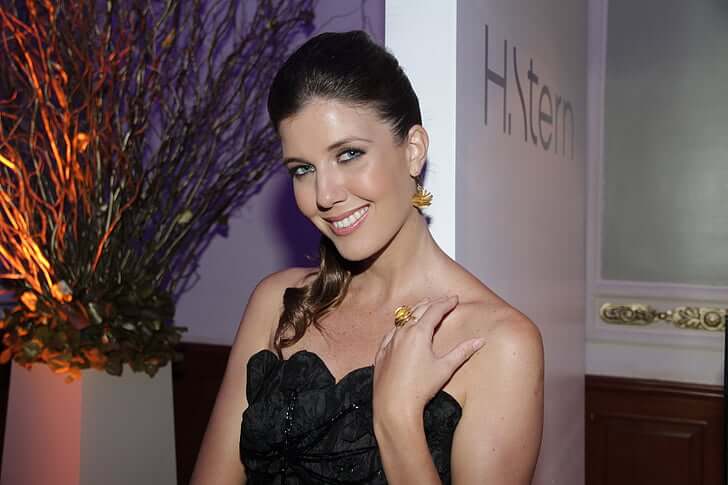 a) With Shirts
The bandeau bra is an edgy replacement for a camisole, to be worn inside a shirt that has a plunging neckline. For this look, it's best to find a bandeau bra in a color or pattern that will stand in contrast with your shirt. It will stand out and make a statement.
b) With See-Through Top or Dress
You can wear a bandeau bra underneath a lace top or shirt. In fact, you can pair it with any translucent fabric to create a lovely layered look. A lace dress can also be teamed with a bandeau bra. The bandeau can be the same color as the top layer or have a contrasting shade.
c) With Baggy Overalls
Another fun way to wear a bandeau bra would be to style it with baggy overalls. They keep making a comeback every now and then and become a trend. We all have one that we don't know how to style. Why not pair it with a bandeau bra for a casually stylish look?
d) With Formals
A fitted jacket or blazer, worn over a bandeau bra, will frame your body and create a stunning look. You can leave the jacket unbuttoned to make a bold look. Or, if you're not too comfortable showing skin and feel exposed, button the jacket and let it show off the bandeau.
e) With Skirt
You can wear a bandeau like a cute crop top and pair it with a long and gorgeous skirt for a bit of a red carpet look. Choose a high-waisted skirt that will not reveal too much of the midriff. You can also pair it with a sarong worn in a way to create a flowy look that fits the beach.      
f) With Sleeveless Tops and Dresses
Baggy tops and dresses without sleeves can be paired with a bandeau bra to add style to a cool and casual look. This goes particularly well with sleeveless jersey tops and dresses that come with large sleeve holes. It's an easy-to-pull-off look for everyone.
g) With Indian Clothes
If you love wearing Indian clothes like sarees or ghagras (not as a Halloween costume, of course, because a culture's clothes are not "costumes"), a bandeau bra is an excellent choice as a blouse. Rock the exotic look at your friend's wedding with a festive bandeau "choli".
The bandeau bra is really versatile. You can style it in many other ways. Hitting the beach? Wear a bandeau like a bikini top. Going to have an active day? Wear it like a sports bra underneath the jacket. It can add a summery touch to your outfit or give a feminine edge to your look, depending on how you style it.
Advantages of Bandeau Bra
Now, it has been established that a bandeau bra is not the first choice to get a lift or for shaping the breasts. It's clearly a stylish choice for the not-so-curvy or top-heavy, once that's particularly helpful in giving your breasts a smooth look. It's also versatile and can be styled in many different ways.
The design structure of the bandeau bra is surprisingly simple. It is, after all, a loop of fabric. But that's just the basic version of a bandeau bra. There are many varieties with removable straps and padding so that you can customize your look as you want before you style it with other skirts and layers.
It draws attention to the upper body and accentuates your curves. They can draw attention to your collarbone, neck, and shoulders.
With no strap to obstruct the view, a bandeau bra can create a seamless line along the neck and shoulders. Plus, there are so many varieties of bandeau bras to choose from!
Bandeau bras are available in different colors and patterns. It can add spice to a bland look in the wink of an eye! If you're really crafty and know your way around needles, you can even choose your own fabric and make your bandeau bra! There are many options, and you can have a lot of fun. 
But the fashion factor is not the only reason for people to choose bandeau bras. There are many other reasons. They come with unique features that make them easy to wear. They are comfortable for long hours.
The bandeau bra is a coveted piece of clothing. Here are its best features:
a) No Straps
Though many varieties of bandeau bras do come with detachable straps, ideally, they are worn without the straps. We all know how uncomfortable straps can make us, not only by peeking through clothes but also by sliding down the shoulders when they are a little loose or biting into the skin when they are tight.
b) Elastic Material
Bandeau bras are usually made of stretchable fabric that hugs your skin and stays in place. It has elastic bands that prevent it from sliding down or riding up, but that's about it. You'll have to spend a little time to find the perfect fit, but once you do, you will realize how it becomes your skin.
c) No Hooks or Fastenings
Bandeau bras are a little like sports bras in the sense that you have to slip them on over the head to wear them. Once you put it on, there's no need to perform the bone-bending exercises just to fasten the bra at the back. There's also no chance of the bra getting unhooked on its own!
d) Comfortable Day Wear
Because it has no straps, padding, or underwire to prod and poke and suffocate you from all angles, unless you choose them, you will feel comfortable wearing it all day. The best ones are made of breathable materials for your ultimate comfort, even if you're wearing them on an active day.   
e) Perfect Night Wear
Whether or not to wear a bra to bed is a big dilemma. On one hand, the wires and straps can get uncomfortable and harmful. On the other hand, wearing one can give a snug feeling. A bandeau bra without any of the features that can cause discomfort can thus be the perfect nightwear.
c) Ideal for Travelling
Bandeau bras are the ideal travel buddy, especially for backpackers. They don't take up a lot of room in the bag, unlike your regular bra that needs special care and space. They pair well with jackets and tank tops – or any other clothing you might be wearing while traveling or hiking.
So you see, a bandeau bra is pretty much a must-have. Even though you'd tend to avoid it if you are too busty, it can still work for you if you choose one with the right straps, padding, or bands. While styling is the main aim behind wearing a bandeau, it can also provide comfort to a large extent.
Ideal Body for Bandeau Bra
Yes, we agree that you should not let conventions dictate what you should and shouldn't wear. Just pick what you love and go with it, no matter what others might think. But then again, your personal comfort is something you cannot ignore. So the question here is, can a bandeau bra fit all body types?
You already understand by now that the bandeau bra is not exactly designed for support or lift. It's not even for shaping. All of these are essential features if you are superbly curvy.
Ideally, bandeau bras go well with medium cup sizes at best. That's primarily because they have elastic bands instead of wires.
The elastic band at the bottom is perfect for small and medium cup sizes, but not so much for large cup sizes. If it works for your body, it will provide security and comfort while creating a seamless, roundish look without drawing attention to the nipples. But what if it doesn't do the trick for you?
Just because you're busty or wear plus-size clothes, does it mean you cannot and should not wear a bandeau bra? Firstly, there's no rule in fashion that you cannot break – as long as you know how to do it. Besides, there are tricks to wearing a bandeau bra, though your styling choices may be limited.
Usually, bandeau bras come in XS-XL sizes. So, it's likely you will find something for yourself from the larger size range. Plus, when styling a bandeau bra is on your mind, you can always wear a high-quality strapless bra underneath it to fight off the gravitational pull and get proper support.
It might take a while to find the right size of bandeau bras and discover the perfect combo with a good bra for complete support. Of course, there are bandeau bras with straps and padding to make the choice easier for you. No matter how busty you are, you can wear a bandeau bra if you choose wisely.    
Some bandeau bras have boning for additional support. It also creates a corset-like look while holding your breasts up. It's not that the curvy fashionistas are the only ones facing trouble while wearing the bandeau. If you have a small chest, it can slide down. To prevent that, choose a tight-fitting bandeau.
How to Prevent a Bandeau Bra from Slipping Down
If you choose to ditch the straps of the bandeau bra, the piece of clothing is pretty much on its own. It only gets to stay in place with the help of the elastic bands. If the bra becomes a little loose, which can happen over time, it will definitely start to slip. But don't worry – there are ways to prevent it!
a) Focus on the quality
While buying your first bandeau bra, check the quality of the fabric. Make sure that it is sturdy and comfy. A good product from a trusted brand will cost you a little more, but the price will be worth it.
b) Right Fit
For your first bandeau bra, it's best to go to the store and get an expert to measure you and suggest the right size. Try out the options available to see what size fits you best. Go for something a little tight.
c) Rubber Bands
Don't make the mistake of underestimating the power of the rubber band in a bandeau bra. This band is what holds the bra in place. Make sure that it has a thick band covered with a cotton lining.
d) Sewing
Here's a hack that can work like a charm. Simply sew the bandeau bra into a dress or jacket. That way, both the bra and the top layer will stay in place even if you jump and dance or throw a punch.
e) Adhesive Tapes 
Whoever thought of using a double-sided adhesive tape to keep a bandeau bra in place must be a genius. Take a leaf out of their book – and use these tapes to stick the bra to your skin or strapless bra.
f) Using Straps Properly
If you choose a bandeau bra that has removable straps, you can use the straps to keep the bra from slipping or falling by wrapping the strap around the bra band right under the cups to keep it in place.    
g) Longline Bandeau Bra
A longline bandeau strap is like a corset that goes down to the rib cage or even covers the full torso. As it wraps around a larger section of the body, this kind of bandeau bra is less likely to slip.
If you are going to wear a strapless bra inside the bandeau bra, it will obviously be a good support provider for your breasts. Meanwhile, you can attach the bandeau to the bra inside it to ensure that there is no slippage. This way, you can enjoy the pretty look of the bandeau without any stress.
Conclusion
Bandeau bras have lived long enough to see fashion changing from one century to the other. Its history is laced with changes and improvements, and today, it is not only used as lingerie but also as a fashionable piece of clothing that can be styled in many ways for a stunning look. So, don't be afraid to experiment!