This best black leggings list is for people who are looking for the top black leggings brands.
If you are a person who likes to workout on daily basis, you most definitely know of the importance of having at least one high quality leggings. Why? Simply because leggings are super comfortable to wear in your day to day and when you workout they are the perfect type of pants you can put on. They need to be of good quality though in order to look, fit and feel good on you. Looking for a pair of leggings that will not wash out, tear apart and will also look great on you and your body shape? We will try and help you.
Why people like black leggings?
The main reason many people prefer black leggings over colorful or pattern ones is because black goes well with anything, when you put a black pants on you can pretty much match it with everything you want. Besides this, black color will also make you look thinner, which is a psychological thing but when you go to the gym or workout outside, you want to look your best, leaner and fitter and the black color can help with that.
Another reason to go black is that it is less transparent, we all know that some leggings can be a little or even a lot transparent when looking at them from certain angles or when the sun hits them hard, for girls who like to workout in the sun and do some squats, there's nothing fun about knowing that everything you go down to stretch those thighs your underwear is shown to the people behind you. So the black colored leggings are much less transparent in this way ( Please note that it depends on the fabric of the leggings you chose, some black leggings are very much transparent because they are made from thin delicate fabric )
How to wear black leggings and look good
So there's actually no real difference for wearing black leggings than any other color, instead of course that black goes pretty well with everything. So you can essentially wear your black legging with any shirt as long as it looks good. Here are a few good examples for celebs that rocked their black leggings look and you should take note.
Here's a great example of Ashely Graham wearing a black leggings and looking amazing!
With a simple black leggings and black sport shoes, she rocks it with a lace T shirt and a thin jacket, all black obviously, that's a great example of pulling a dark leggings look on the day to day.
Taylor Hill and Romee Strijd rock their look with simple T shirts and sneakers.
Vintage sneakers and a basic t shirt does all the work here. It's a comfortable yet flattering look that says " I'm just out for some stuff on the town, but I look good doing it right? "
You see my point? Looking good in a black leggings is easy, you can wear pretty much whatever you want with it, and it will look good. Try it, go nuts, you can't really lose here.
Before you decide which black leggings to buy, please refer to this sizing chart to help you figure out the correct size you should get:
Inches chart:
| | | | | | | |
| --- | --- | --- | --- | --- | --- | --- |
| Size | Bust | Waist | Hips | US | UK/AUS | EU |
| XXS | 30-31,5 | 24-25 | 33-35 | 0-2 | 4-6 | 32-34 |
| XS | 32-33,5 | 25.5-26.5 | 36-37 | 4 | 8 | 36 |
| S | 34-35.5 | 27-28 | 37.5-38.5 | 6 | 10 | 38 |
| M | 36-38 | 29-31 | 39-41 | 8 | 12 | 40 |
| L | 39-41 | 32-34 | 42-44 | 10-12 | 14-16 | 42-44 |
| XL | 42-44 | 35-38 | 44-46 | 14-16 | 18-20 | 44-46 |
| XXL | 44-46 | 39-42 | 47-49 | 18-20 | 22-24 | 46-48 |
| 1X | 46-48 | 43-45 | 49-51 | 18 | 26 | 50 |
| 2X | 48-50 | 45-47 | 51-53 | 20 | 28 |  52 |
| 3X |  50-52 |  47-49 | 53-55 |  22 |  30 |  54 |
Centimeters chart:
| | | | | | | |
| --- | --- | --- | --- | --- | --- | --- |
| Size | Bust | Waist | Hips | US | UK/AUS | EU |
| XXS | 76-80 | 61-63.5 | 84-89 | 0-2 | 4-6 | 32-34 |
| XS | 81.5-85 | 65-67.5 | 91.5-94 | 4 | 8 | 36 |
| S | 86.5-90 | 68.5-71 | 95.5-98 | 6 | 10 | 38 |
| M | 91.5-96.5 | 73.5-78.5 | 99-104 | 8 | 12 | 40 |
| L | 99-104 | 81.5-86.5 | 106.5-112 | 10-12 | 14-16 | 42-44 |
| XL | 106.5-112 | 89-96.5 | 112-117 | 14-16 | 18-20 | 44-46 |
| XXL | 112-117 | 99-106.5 | 119.5-124.5 | 18-20 | 22-24 | 46-48 |
| 1X | 117-122 | 109-114.5 | 124.5-129.5 | 18 | 26 | 50 |
| 2X | 122-127 | 114.5-119.5 | 129.5-134.5 | 20 | 28 |  52 |
| 3X | 127-132 | 119.5-124.5 | 134.5-139.5 |  22 |  30 |  54 |
Inseam chart:
| | | |
| --- | --- | --- |
| Short | Regular  | Tall |
| 26 in. | 28 in. | 31 in. |
| 66 cm. | 71 cm. |  79 cm. |
*please note that size can varies by item, so best to check product description
We built this list not as a regular best of list, but rather based on your needs and preferred style and budget, please refer to the quick links below to jump straight to the section that most interest you, or just start scrolling down and stop when you see something you like:
Best black leggings by need
The Most Comfortable black leggings Pair For You
Looking for the softest, lightest pants you have ever owned? Lululemon Align 21" Crop do an awesome job staying supportive and comfortable at all times, so comfortable that you might even try to sleep in them. The fabric holds its shape on your body and does not make your body look weird. If you want to feel comfortable this is the item you need.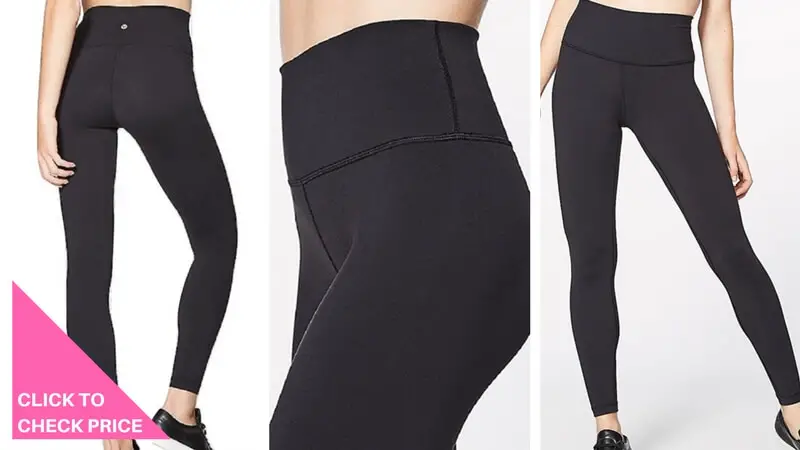 The Best Pair For Your Booty
Even if this might sound strange, women like to keep their booty's shape visible and feel proud of it. Lululemon Tight Stuff Tights are a great pick for people who are runners and ladies who like to keep their booty lifted up. There's no shame is showing what you got, if you want to show your booty and feel great while doing it, these leggings are a great choice.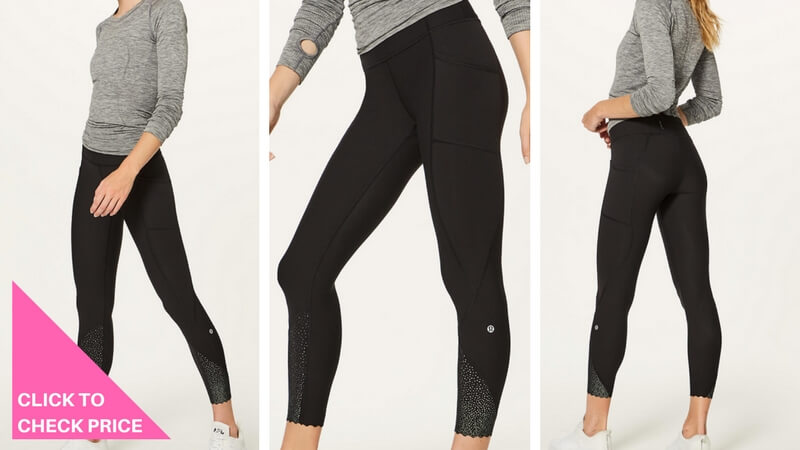 The Coolest Leggings Of All
If you care about Instagram and the workout presence of yours, you will love these! Outdoor Voices 3/4 Warmup Leggings not only look great, but they are awesome butt lifters as well. The fabric is a little bit rougher than what you usually expect, but they are great for achieving the cool I'm a gym fanatic girl that you will never catch without my leggings on type, so if the shoe fits, try these.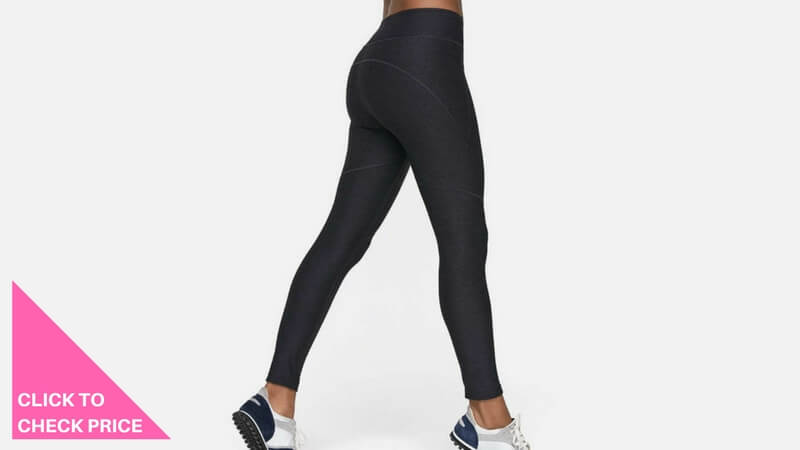 The Best Pair For Extreme Workouts
Preparing to sweat a lot at the gym today? Alala Captain Crop Tights are great leggings to be sweating in, the ventilation of these will keep you comfortable no matter how sweaty the room and yourself might be. They also look pretty good! These are for the hardcore users, forget they look great, this type of leggings is for working out a sweat and going all in.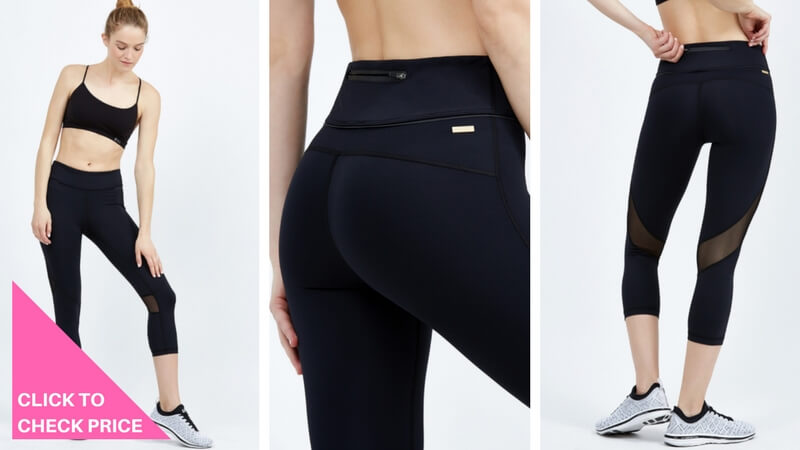 The Best Pair For Cold Winter Days
You might have thought leggings are not so wise choice for the winter, but hey, check these out and find out why you were wrong! Athleta Polartec Power Stretch Tights are awesome black leggings for those who like to keep themselves active even when it is cold outside. They sit tightly on your skin and keep the low temperatures out of your body. Great choice and looking fabulous in black.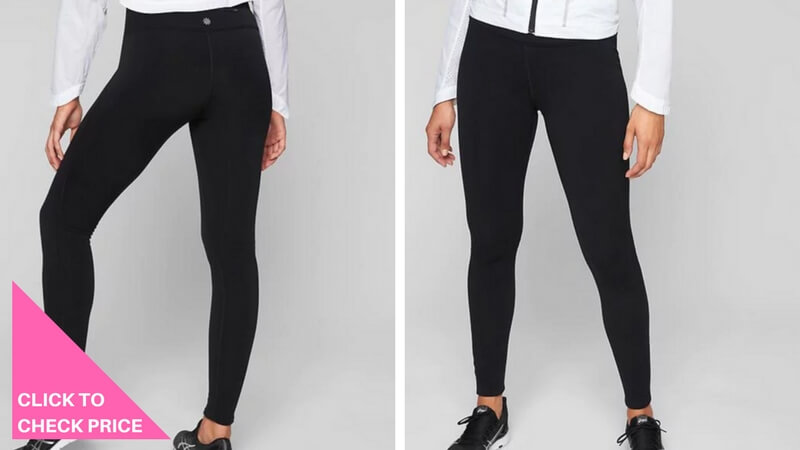 The Best Pair For Short Ladies
Usually finding the perfect pair as a short lady should not be the problem, but if it is, try out Lou & Grey Form High Impact Leggings. The compression feels secure and these are a great choice for any activity you might pick. We heard that some ladies who have not been blessed with a supermodel height saying it was difficult to shop around for leggings, but we feel this brand might answer your needs with ease, for every purpose.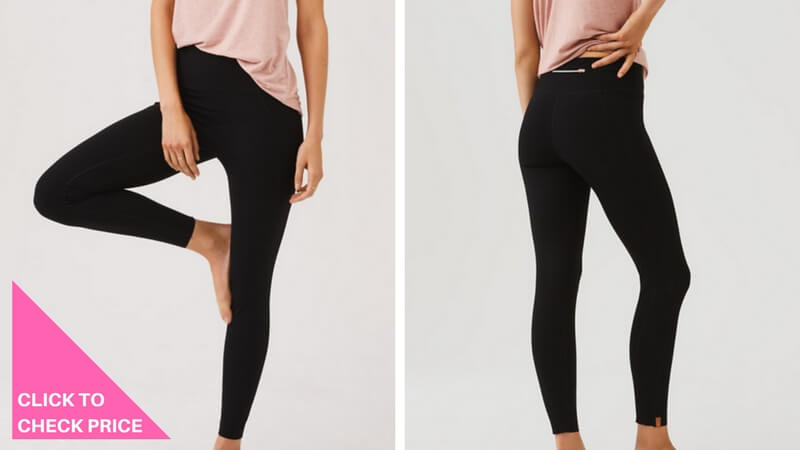 Found the pair you were looking for? Not yet? Keep browsing below for more of the best black leggings we feature on this list.
Best dark leggings by price – Low end of the budget
Long black leggings for women by Old Navy
This is one of the most affordable black leggings we could find, surprisingly though, we also find many positive reviews about the Old Navy brand and their leggings, it has been told they can last for years and still look great. Now please make sure to take this product in a realistic way, you get what you payed for, for the cheap price of only $10, you get really good leggings. Is it better than brands that cost $50? Definitely not, but for this price, even if it only lasts for 6 months to a year, it's worth it.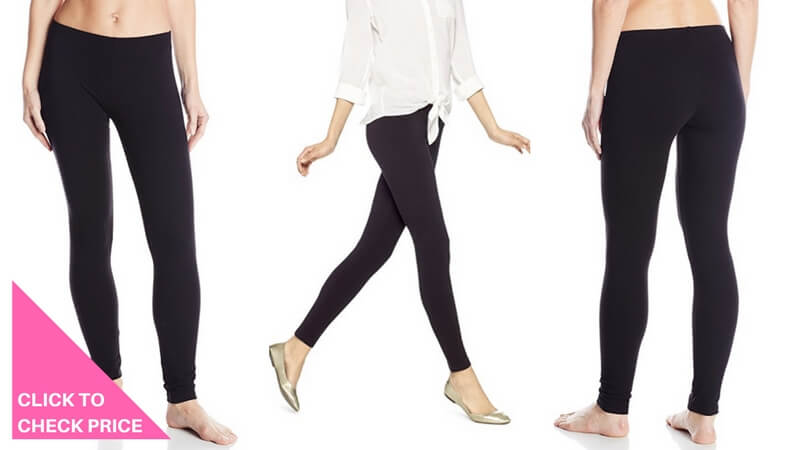 Danskin Now Women's Cotton Sport Ankle Tight
OK, Walmart pretty much says everything right? They are the authority when it comes to affordable clothing and their leggings are no different, you can get a pretty decent black pair for the cheap price of only $13. Some of the reviews we found about this pair said they were pretty thick, and someone actually said they were a little bit scratchy, but again, when shopping for cheap products, don't expect high quality. For the price you invest, you get a solid pair of clothing.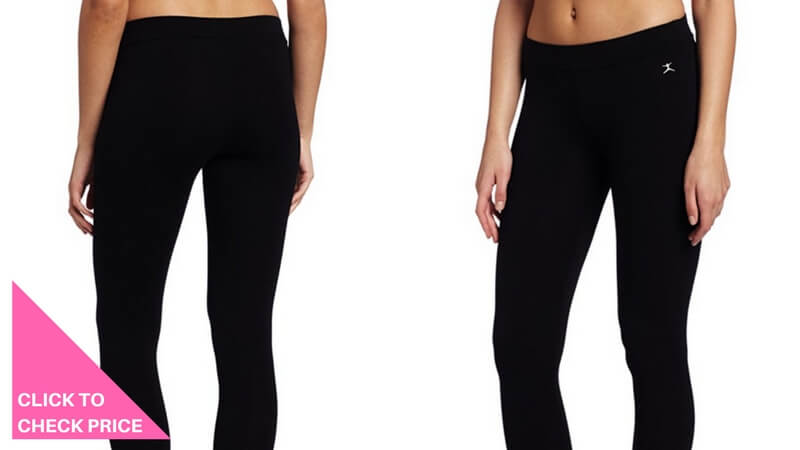 LC Lauren Conrad Solid Leggings
From the buzz around the web about these black leggings by LC Lauren Conrad, they are supposed to be the most comfortable leggings in the world. That's obviously an exaggeration but we feel that for the price point, it could hold somewhat true. Again talking about the low end of the prices, this brand is fairly good and is worth a try.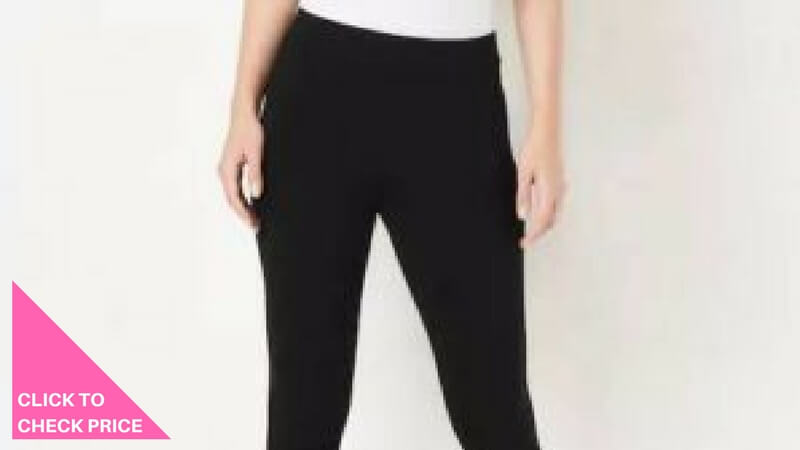 Best black leggings by price – High end of the budget
Lululemon Wunder Under Yoga Pants High-Rise
The first item on the high end part of this list comes from Lululemon and their great leggings. Many say that the high quality fabric and their good opacity are one of the best in this category, and with a price tag of close to $100 we can only say, it better be that good right? But we also saw people say that if there's something annoying about this item is that it's like it was made for really tall girls and not so much for the average woman. But we will leave you to be the judge of that.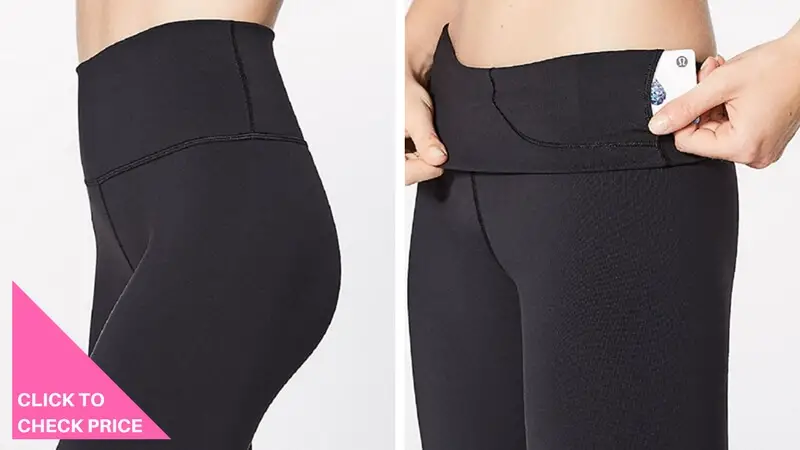 NIKE women's black leggings
Could be the best leggings on this list, NIKE makes high quality sports clothes and these leggings are no exception. They're thick, great fit and quality fabric that we feel every girl will be happy to wear. The only thing we heard is a little annoying is that the pocket is way too small to be of help and also that it's on the higher end of your wallet, close to $100 for one pair. But if those two things are a non issue for you, please try this pair.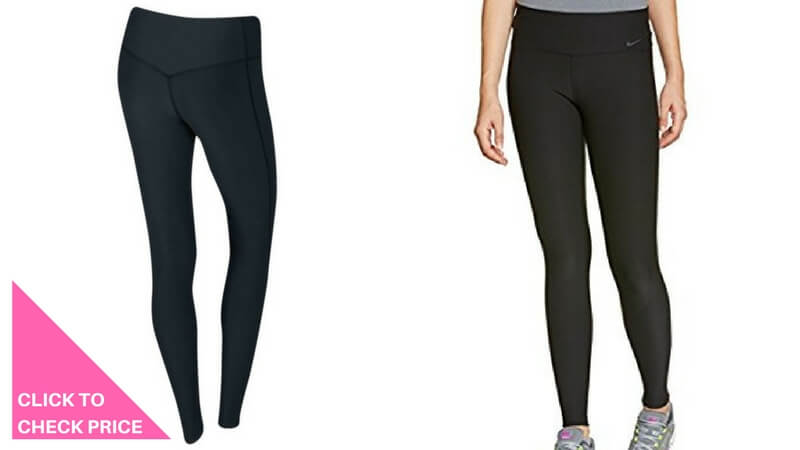 gFast High Rise Sculpt Compression Leggings
Gap really impressed everyone with their leggings, they have it all it seems. Very comfortable and comes with a good size pocket for your stuff. The fit is also decent and sits nicely on your body. The thick waistband is a nice touch and some people mentioned that they feel like wearing these every day, regardless of the exercise they're about to do. Like the other two on this section of the best black leggings list, this pair also comes with a price tag of over $60, but as people said, they are worth the money.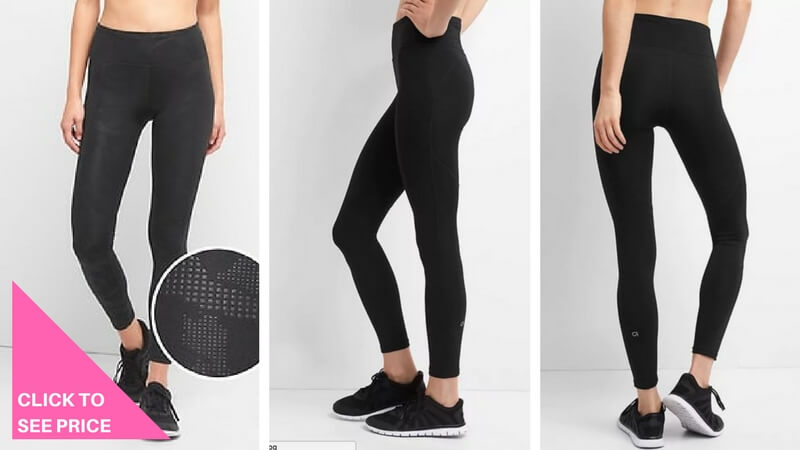 Best black leggings by brand
adidas Performance Women's Sequencials Running Three Quarter Tights
What more can we say about Adidas? The most popular sport brand in the world to many, they don't fell short when it comes to leggings too. Now please bare in mind that they might have a better item than this one here, but we only show here the best black leggings, so you might want to browse one of our other lists to find the ultimate leggings by adidas in general. This item was made for running, but it's so good you might as well wear it for anything you do, yes even just to go shopping for other cloths LOL.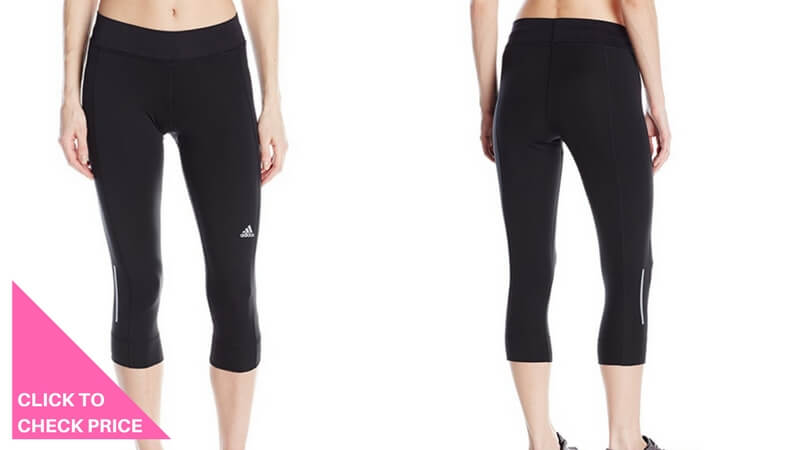 Under Armour Women's ColdGear Authentic
The Dual-layer EVO ColdGear model by Under Armour is one of the most popular brands by the company and for good reason. The exterior can dry quickly and the heat will remain inside. The signature tech by the brand will divert sweat away from your skin keeping you dry and clean while you workout. Like many of the brand's sports gear, this is for serious people who know it's important to get the best for the best results.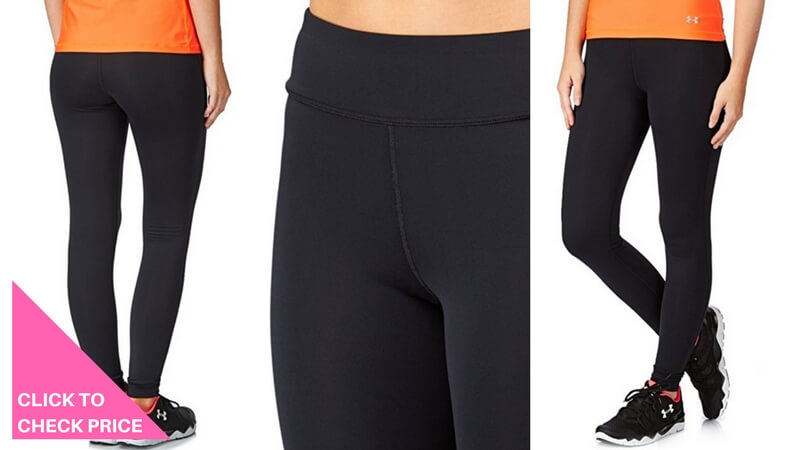 Nike Pro Women's Training Tights
The best reviewed black leggings by Nike is the Pro Women's Training Tights, comes with a dry-fit tech that will make sure your legs will keep dry at all times while you workout. This model is developed with flat seams to be more comfortable and people say it's really like that. For people looking for a high intensity product to accommodate their high paced lifestyle, this Nike legging will be a great choice.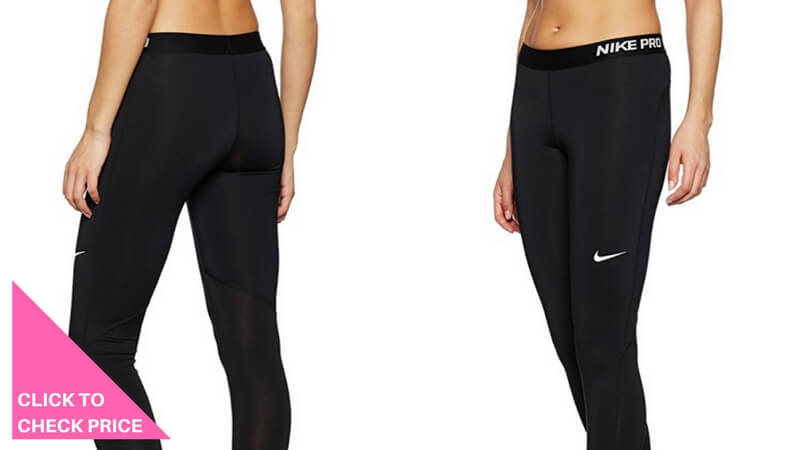 Which pair of these black leggings do you like the most? Do you own any of these and what are your opinions about them?
Follow my blog with Bloglovin