Shapewear proffers a smooth and seamless shape.
It is an accessory to flaunt and boost confidence with full comfort.
Know your body type and compression level to pick the best shapewear.
---
Do you ever feel bloated or weirdly expanded from certain areas which look absurd on your whole appearance? Shapewear is precisely the solution for this kind of issue to even your entire look with the help of shaped, stretchable, and convenient briefs. It helps contour your body according to your body size and gives a fit face to your body.
Who knew that you could have your perfect body with just an undergarment? In simple words, it's a support system for your waist skin area, just like a bra for your chests. 
This foundation wear is manufactured with a soft garment cloth not to hurt any part of your body and will not destroy your outer clothing's look. You will not even realize that you wore this under a dress or jeans because they are weightless and easy to carry anywhere with you.
What is Shapewear – Types of Compression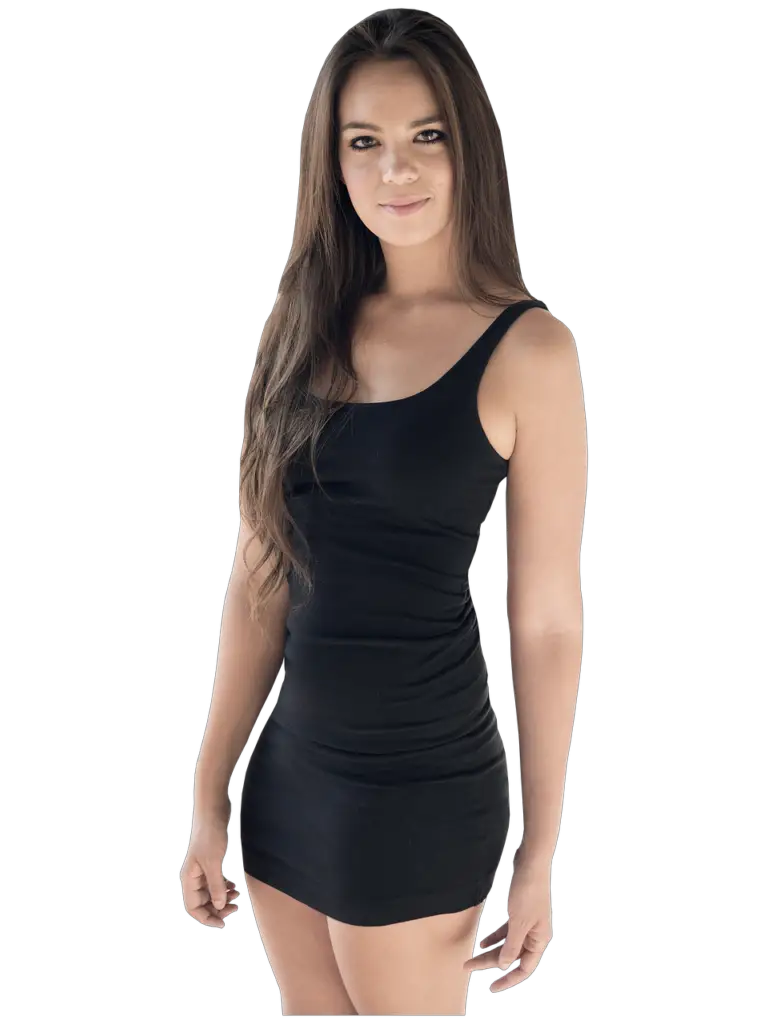 Before buying your shapewear, the most crucial part is what type of volume you want on your body, and by volume, it means how much tight or loose garment you can hold on to. Four kinds are mentioned below.
Super comfy or comfortable compression
If this is your initial step towards this garment, this is the perfect one for you since it's not too tight or loose and will precisely do what it promises. This one will hide your troublesome areas completely and give you a beautiful figure. Besides these features, it's the one you can wear for prolonged hours without any worry.
This compression foundation is averagely more dense for the skin than the comfy one because it will trim your fat and give you a lean appearance. If you are familiar with wearing shapewear, then this is for you. Also, you can wear this one for the entire day. 
As the name says, it will compress into your body and furnish your body with a sleek look. Please don't wear this for long hours as it can leave some marks due to its compression. You can wear this under a plethora of clothes for an elegant and fitted glance. If you are comfortable wearing shapewear, then only wear it daily; else, wear it occasionally.
It is the last and the figure-hugging tight undergarment. This one is most famous for a zero-figure which is fashionably the perfect look. You should only pick out this one if you also wear different types of shapewear and prefer wearing this extra-firm compression undergarment rarely as it's too dense in your body, but don't worry, it will not hurt your body for sure.
Different types of shapewear
We have curated all the different types of shapewear based on the area to be covered. Check out the information given below to know about everything in detail!
Shapewear for chest and stomach
A padded, wired, and shaping bra that lifts your chest back and hides arms fat under a contour bra. It gives your breasts a base. They are like two cups keeping up your breasts in place for a long time.
A shaper that is worn on a bra to bust up your breasts from beneath. It's best for those who have dangling breasts. It will have a huge impact on your breasts.
A bra that will make your breasts look smaller and thinner in shape. It's the opposite of a push-up bra, and it will not hurt you in any way to make them smaller. If it's a good quality one, it can make them one size lesser in the looks only. 
An ancient technique to shape your upper body and give your body a sleek texture. It will shape your body like an hourglass. Nowadays, they are in trend again to show off your waist's shape. Hourglass, pipe stem, wasp, etc., are the different corsets available in the market.
It's a corset that is till the waist and mostly worn as lingerie. It pushes up your breasts and gently shapes them as per the size of the bustier. 
 It looks like a cropped top and has a bra in-built and supports your breasts and waist area. They are made up of a smooth fabric because they keep up our ribcage which is very delicate and removes the burden from the back and shoulders.
This one is a full upper body shaper and looks like spaghetti. It gives your body a clean texture and makes you look slim fit. It provides an excellent fit for girls who want to look slim in their prom dresses or casual wear. 
Shapewear for the stomach, hips, and back
As the name suggests, it tucks your tummy in and gives you a look like there is none. It shapes your stomach area in a way that it gets tucked under according to your body size. It is produced like a belt for your belly, which can be removed with just a zip and fixes your problem quickly.
This is a panty that is big enough to support a pregnant woman's belly and does not harm you in any way possible. This undergarment helps you when you have to wear a dress but also want to look chic. They are manufactured with a certain fabric that does not stick any bacteria or germs so that both of them remain safe.
Underwear to shape your waist and the hip area also gives full support as a normal panty is a control panty. It works like a charm because you don't have to wear a normal one under this one, and it's best for women who have saggy stomachs after pregnancy. 
Shapewear for lower body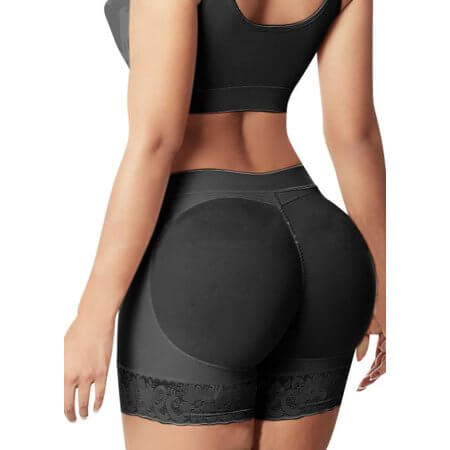 A body briefer is full-body lingerie that contours everything from the upper body to your lower body. It can be used for different purposes too. It's a diurnal option to wear and perfect since every problem is solved with just one shaper. 
V-shaped underwear covers your lower back and abdomen area. It helps to shape the bikini area to look sexy. This underwear is made up of smooth and cotton material because our pubic area is sensitive to other fabrics.
It is manufactured for the one who has too heavy thighs and wants to look slim fit in that area. It has panty shorts which are quite compressed and gives shape to your thighs. The best part is that it is made up of soft material so that when you move or sit, there will be no chaps in your thighs.
This one is for where your lower belly fat stands, and to tighten up that, this was made. It gives your middle body a flattering look. Also, it would look good under high-rise jeans. 
For those who have either no hips or a bit too much, hip shaper comes out to be an obvious help. This will help you contour a curve around your hip area and also in the sides so that your waist looks thinner. It may not lose some hip fat, but it might be if you do some hip exercises and wear this regularly.
Benefits of Shapewear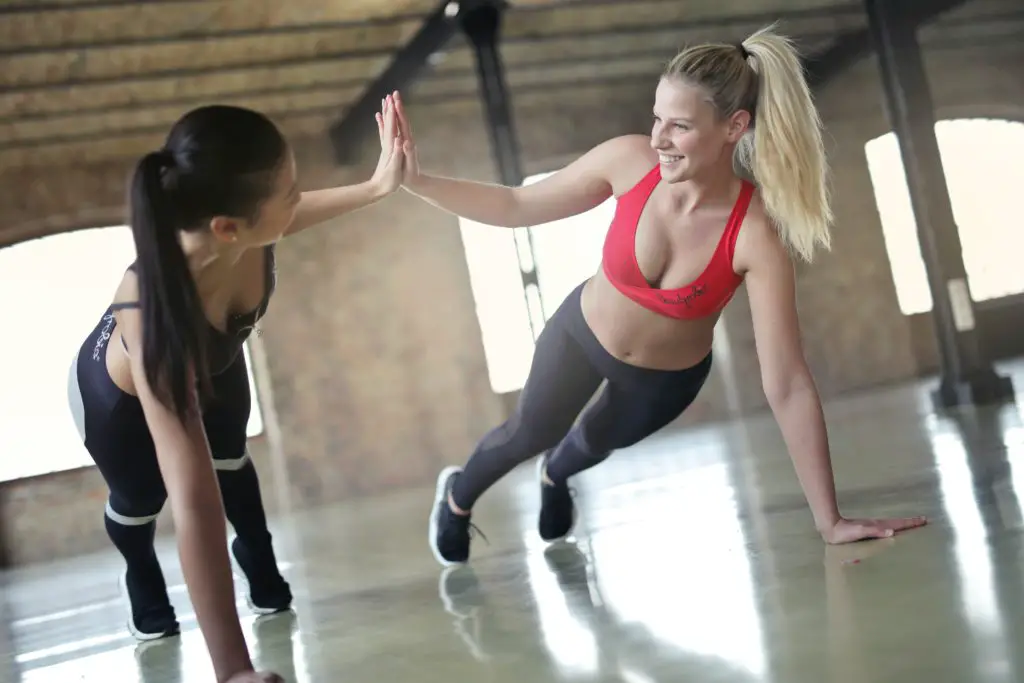 Given below are all the outstanding benefits of wearing shapewear in detail:
First and foremost: your looks
Your looks are always the initial reason one will buy shapewear since it makes your body look perfect. Sometimes, people feel insecure or bad about their body shape and how people judge them on that. It's a shortcut for them if they are wide from certain areas or bloated and cannot do any exercises to fix it.
Polish up your spine position
If you feel you have back pain, then also buy this thing because it works like magic.
Shapewear keeps your body straight, which brushes up your neck, spine, or lower back. It boosts your body posture in no time. 
It makes one optimistic for their body
Who does not like compliments, attention, and respect from others only because of how you look? This also enhances your comfort and confidence in these kinds of clothes and in general. Shapewear can be a life-changing experience for some people. 
Zero-figure body dream comes close
You might not believe us, but shapewear makes you lose some centimeters or inches sometimes as it does not allow your body to enlarge and gain weight. Thus, it turns out to be a simple and great way to lose weight without any effort.
Take away pain from your body
Shapewear makes your body sit or walk in a certain position that all pain and sufferings of the spine go forever. In old times, women wear corsets to their old age and do not have back pain. It is, thus, an excellent investment to throw away your old problems in advance.
An unrevealed idea to lose fat quickly
It's a speedy process to lose fat and look sleek in your dream outfits with just a single purchase. This shapewear gets easily stashed on your body that people do not even see under any outfit, and that's a win-win. Make an impression on your friends and family with shapewear.
How to choose the best size?
If you want to buy shapewear anytime soon, then you must know how to select your size effortlessly and look confident in your clothes. Some tips to keep in mind while picking out the perfect shapewear size for your body.
This fact will help you to choose what kind of shapewear is made for you. You should be aware of the fact that what kind of body type you have, such as
Inverted triangle:

body type which is bulky from the upper body and slim from the lower one.

Pear-shaped:

opposite of inverted triangle, which means that body is heavy from the bottom area and thin from chests and shoulders.

Hourglass:

zero-figure from the waist but broad from chests, shoulders, and hips.

Rectangle:

one that has the same size from upper to lower body parts.
Which waist type you should prefer
After learning about your body type, you will know where the problem is like in the low-rise, mid-rise, or high waist area. Wherever is your issue, choose your shapewear accordingly so that the bulged area will coordinate with the rest of the body.
Now comes the compression part
This is equally important because you need to consider whether you are buying the product just for casual looks like jeans or dresses or an actual occasion, namely wedding gowns. Hence, you need to pick out which one will match the event: a comfy one or an extra firm.
The material of the shapewear
After following the above process, this is where your size will exactly stick onto, so select with full knowledge and concentration. Choose a light, stretchable and fine quality material because these aspects will help you go through what you will wear on your body.
Final Verdict
Whether you are looking to amp up your party looks or looking to dash up your regular wear, shapewear is here to solve everything. You can dazzle in any outfit by just wearing the right shapewear.
There are different types of shapewear available according to your needs. Include this in your wardrobe and see the change in your looks yourself.
More Posts for You: