Imagine that your zeal for shopping is fulfilled with the latest member of your wardrobe, a brand new lace crop top. You can't wait to wear it for the first time. But all the excitement is shattered when you find your neon green t-shirt bra not matching with it. What to do now? Are you going to discard your favorite top? Not at all! Thanks to the internet, a bit of research can come to your aid. This is precisely when unlined bras can support you while wearing a bold and fashionable lace crop top. 
But the first and foremost thing on the list is to know about unlined bras and their types thoroughly. Else, you will wind up picking the wrong one for yourself.
What is an Unlined Bra?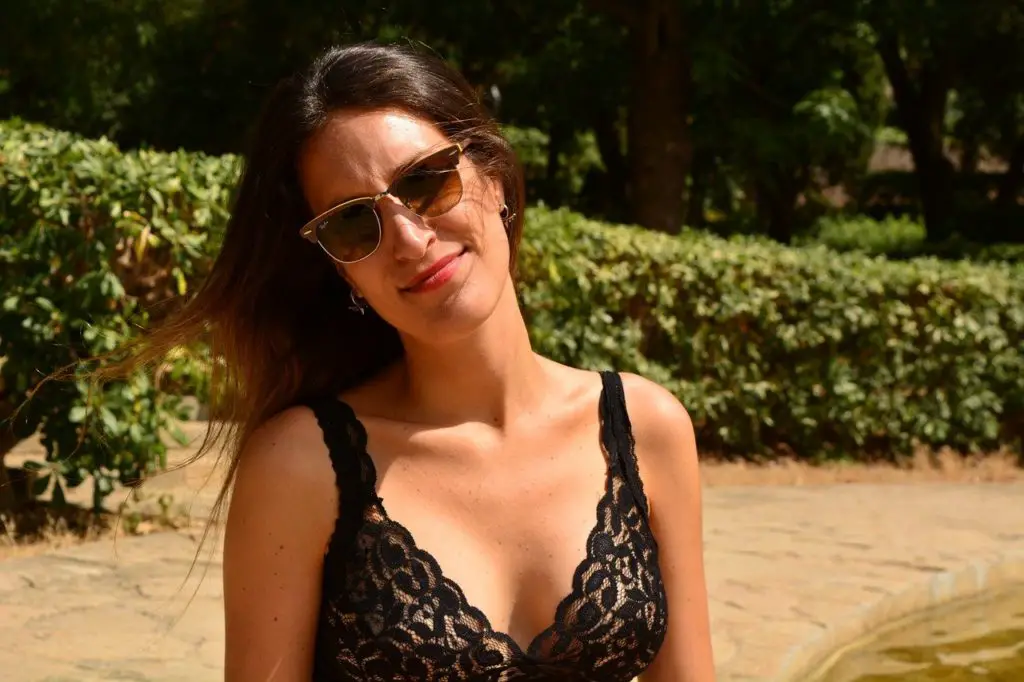 The world is filled with beautiful women of different shapes, sizes, and colors. According to their personal needs and comfort, bras can be classified into several categories. Unlined bras are one of the most popular types among women. 
In simple words, it's a bra that is made with one layer of fabric across the cups. These can come with underwires or can also be wire-free. Generally, bras come with cups that are lined or with foam. This extra fabric can cause irritation and discomfort for you. Hence, unlined bras are made to provide you with the ultimate relief. 
Think about a humid summer day with a padded bra, and you start feeling uncomfortable even when you are not wearing it! In that case, unlined bras can be your best friend because of their less material and more comfortable design.
Unlined Bras are not for heavy women: Common myth busted
A widely-believed myth about these bras is that they are only for women with small breasts—and maybe because of this notion, you have given up on wearing jackets, jumpers, or crop tops. 
First of all, your fashion, style, and confidence depend on how comfortable you are with your undergarments and outfits. It is time to crush and discard the old and conventional ideas.
Well, I have good news for you ladies. Regardless of your shape and size, you can choose an unlined bra and can confidently slay in your new outfit. 
If you plan to wear a deep v-neck flared dress or bold and beautiful crop tops, you must opt for an unlined bra to obtain the ultimate comfort. 
Types of Unlined Bras
Unlined bras can be classified into different categories for an excellent experience with them. The most popular types include unlined bralette, unlined demi bra, unlined plunge bra, minimizer bra, and so on.
These are the easy-to-wear unlined bras that give you full support to hold your breasts in the proper place. Some of these can come with a lacy back or with light padding (sometimes optional).
Usually, they refrain from the wired structure but can still hold and support your breasts. They go well under a loose, layered, or sheer top. Some brands produce them with wide under bands for larger breasted women.
If you want bold and appealing lingerie for yourself, you can definitely opt for the unlined demi bra. These are basically romantic silhouettes. They are usually translucent. They offer to provide you minimal coverage. Also, these types give your breasts a natural boost.
If you have a high density towards the bottom of your breast (slope-shaped), these are great options for you. However, even women with more fullness on the top can wear them. But they might face a bit of spillover. 
I know some of us have had problems with the buttons of a shirt. Because of the shape of the breast, the gap between the buttons becomes prominent. That is undoubtedly very discomforting for any woman. Well, in this situation, minimizer bras can help. They help you to get rid of the bounce of your breasts.
They also provide you with complete coverage and smooth compression. These types of bras can make your curves look stunning. Women with wider breasts (not bigger, wider) are suggested not to wear a minimizer bra because it can look awkward. 
A plunge bra is one with a deep v neckline that is optimal to wear with deep-cut dresses. It generally provides you with a natural uplifted breast that is much better than push-up bras. It is often believed that heavy-breasted women cannot wear plunge bras because of the v cut neckline.
The assumption of overspilling is associated with plunge bras. Well, that is not the case, practically. You can choose to wear a plunge bra even if you have larger breasts because they provide you with full coverage.   
Advantage of Unlined Bra
An Unlined bra can be both functional and comfortable. Unless and until you are comfortable in your undergarments, you can never carry your trendy outfit confidently. Several advantages are associated with unlined bras. 
The natural shape of your breasts:
Generally, the bras that we wear give a considerable shape to our breasts. Different dresses require different shapes and sizes. The push-ups and padded ones provide us with round, oval, pumped, or broader shapes.
But, with an unlined bra, you can embrace the natural shape of your breasts. Therefore, you can be more confident about your body parts and blow everyone's mind. 
Unlined bras are made with a minimal amount of fabric. Therefore, they are much more comfortable than the padded or foamed ones. The padded or foam-made ones generally come with an extra piece of cloth or stuffing to give your breasts a proper shape.
But in the case of unlined bras, you will not find any extra filling that makes your chest look excessively bigger. Embracing the natural and beautiful curves of your body parts may give you a different level of confidence.
Just think of a hot summer day, and you are wearing a padded bra all day long. The very thought brings you much irritation. You can easily imagine the discomfort of the actual situation there. You will find sweaty body parts, foul odor, and itching because of the fabric layer's extra foam.
That is precisely where an unlined bra comes into the center stage. They provide you with the maximum level of comfort with minimal layers. You will fall in love with them if you use them in summer. 
Disadvantages of Unlined Bra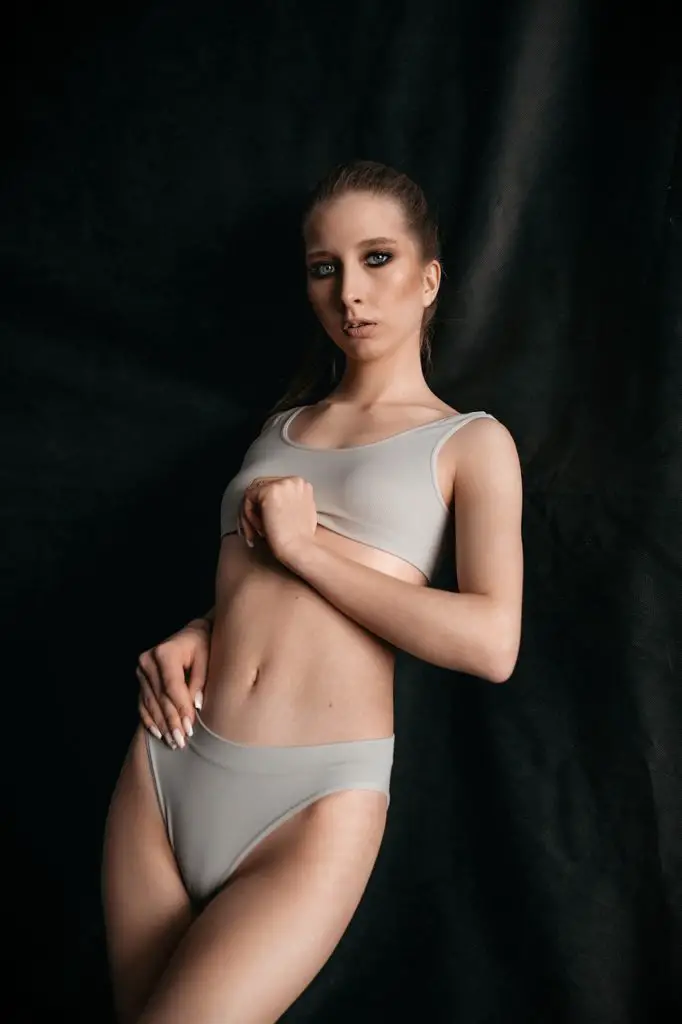 Well, to understand this fact you need to know a couple of things. Usually, bras are made with an extra layer of fabric over the cups. The padded bras use pads or foam to make them.
Therefore, they give you full coverage. But in the case of unlined bras, you get less fabric over the cups. That is why they tend to show your nipples. Some of the fabric material used in the bra is so thin that even your dress can not cover up for that. 
Having said that, different types of material are used in unlined bras to provide you with full coverage. Some women do not have problems in showing the nipple, while others may have. Choose the right shirt to wear with these types of bras.
Unlined bras are incredibly lightweight. They do not overpressure your breasts. Hence, you get a natural shape. The padded or push-up bras give your bust a proper form with the maximum uplift. If you are wearing a skin-fit top, unlined bras cannot support you with a suitable lift. Your chest might look odd and weird. 
Floral dresses, loose-fit shirts, crop tops, jackets, and jumpsuits can go well with this type of bra. But you must not wear a skin-fit top with it if you don't want to look funny.
FAQs:
Are unlined bras better?

The genuine answer to this question would be yes. They are undoubtedly a better choice. Since the unlined bras do not use extra fabric, your breasts do not look bigger. They provide you with a comfortable experience and a natural shape.

Does unlined mean no padding?

I hope you have understood by now what an "unlined" bra means. Etymologically, it means no lining or no foam. That means your breasts will not be sculpted. Instead, the natural shape of your breasts shines brightly.

Does the bralette cause saggy breasts?

Let's first look into the science behind saggy boobs. Well, like all other tissues of your body, our breasts are also made of collagen and elastin. Eventually, with age, the supportive tissue becomes weaker, and that causes saggy breasts. Sorry to say this, ladies, but your undergarments are not going to prevent your breast from sagging. Sometimes, the overly supportive bras can act as a catalyst. Bralettes do not uplift your breasts too much. Therefore, the winner of this topic is the bralette.
Final Words:
Every woman is beautiful in her own way. Irrespective of her shape and size, natural curves and looks are always flawless. While talking about fashion, comfort and ease are the priority of any woman.
And that is ensured by comfortable undergarments as well as the outfit. In this modern world, embracing your body parts' natural curves without crushing or reshaping them is the final goal. In that case, unlined bras can be your best friends.
We understand that you cannot ignore the cons of this type of bras. But looking at the impressive advantages, you might fall for unlined bras. With their minimalistic design and considerable support, you can carry them smartly without any hesitation. 
More Posts for You: