Zella Mini Leggings have done it again. The Live in mini print leggings are a great sight in the leggings world. The pattern is very original and hip and the comfort level is obviously high as you would expect for the Zella brand. 
To achieve the incredible comfort this leggings model is known for, the company created the pants from brushed, moisture wicking Zeltek fabric and it is sewn with flatlock seaming so you know it's super comfortable because most people will have no idea what all this actually mean. It's lean, cropped and fantastic.
The Zella brand was born to help people maximize their power of mind, body and energy. Zella athletic wear takes pride in making people achieve their ultimum ability and get more done, while being comfortable. The brand uses the newest technology and innovative ideas to gain peak performance enhancement for your workout.
Available exclusively at Nordstorm, this brand is perfect for men, women and girls that set their fitness goals high enough.
Some highlights about the Zella Mini Leggings:
Will not rub or itch because of the smooth flatlock seaming
Hidden waist pocket to store keys or cash
Dries super fast thanks to the Moisture wicking Zeltek fabric.
Wide rage of motion due to a four way stretch fabric
Zella Mini Leggings – Live In Midi Print Leggings By Zella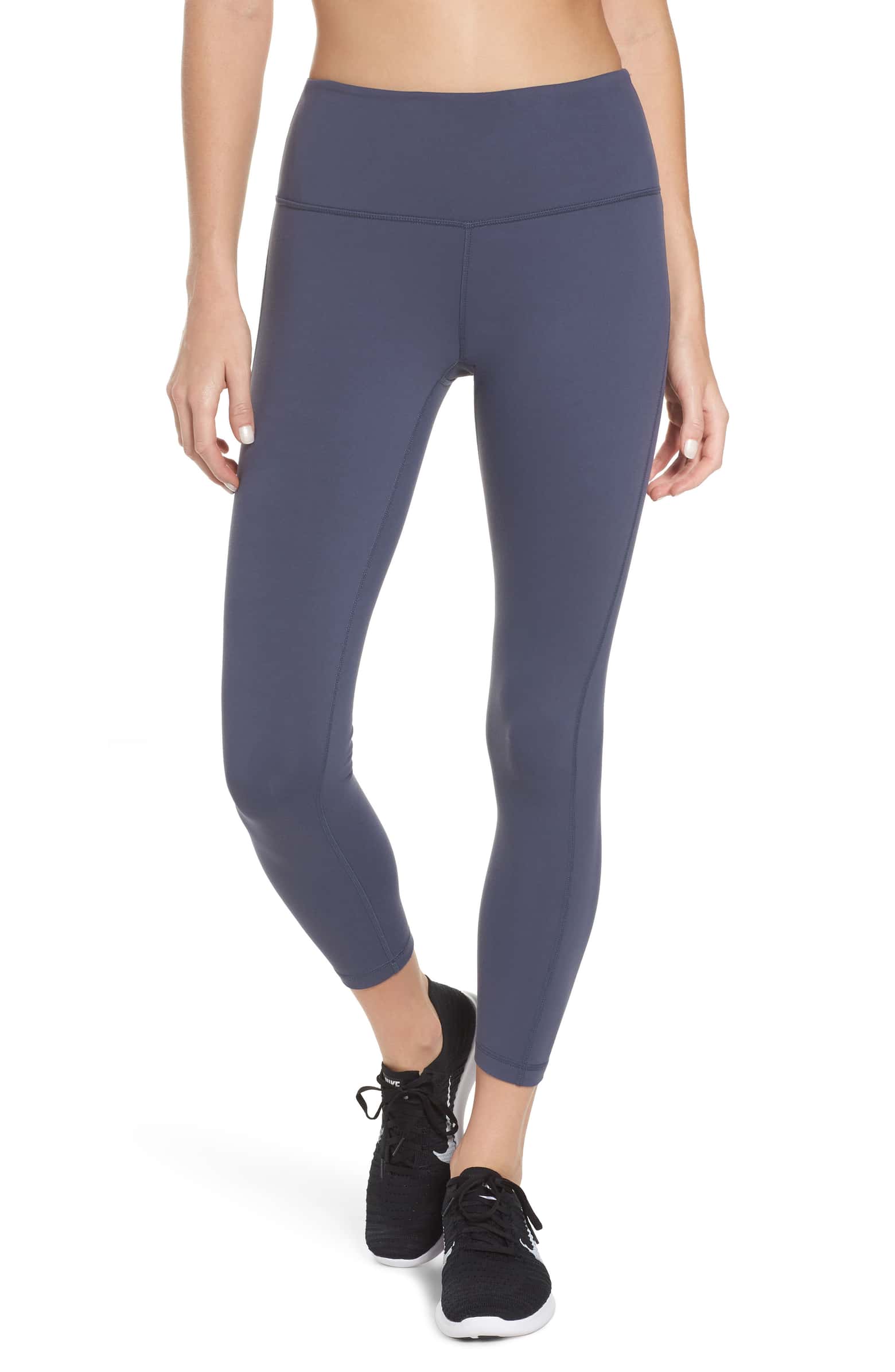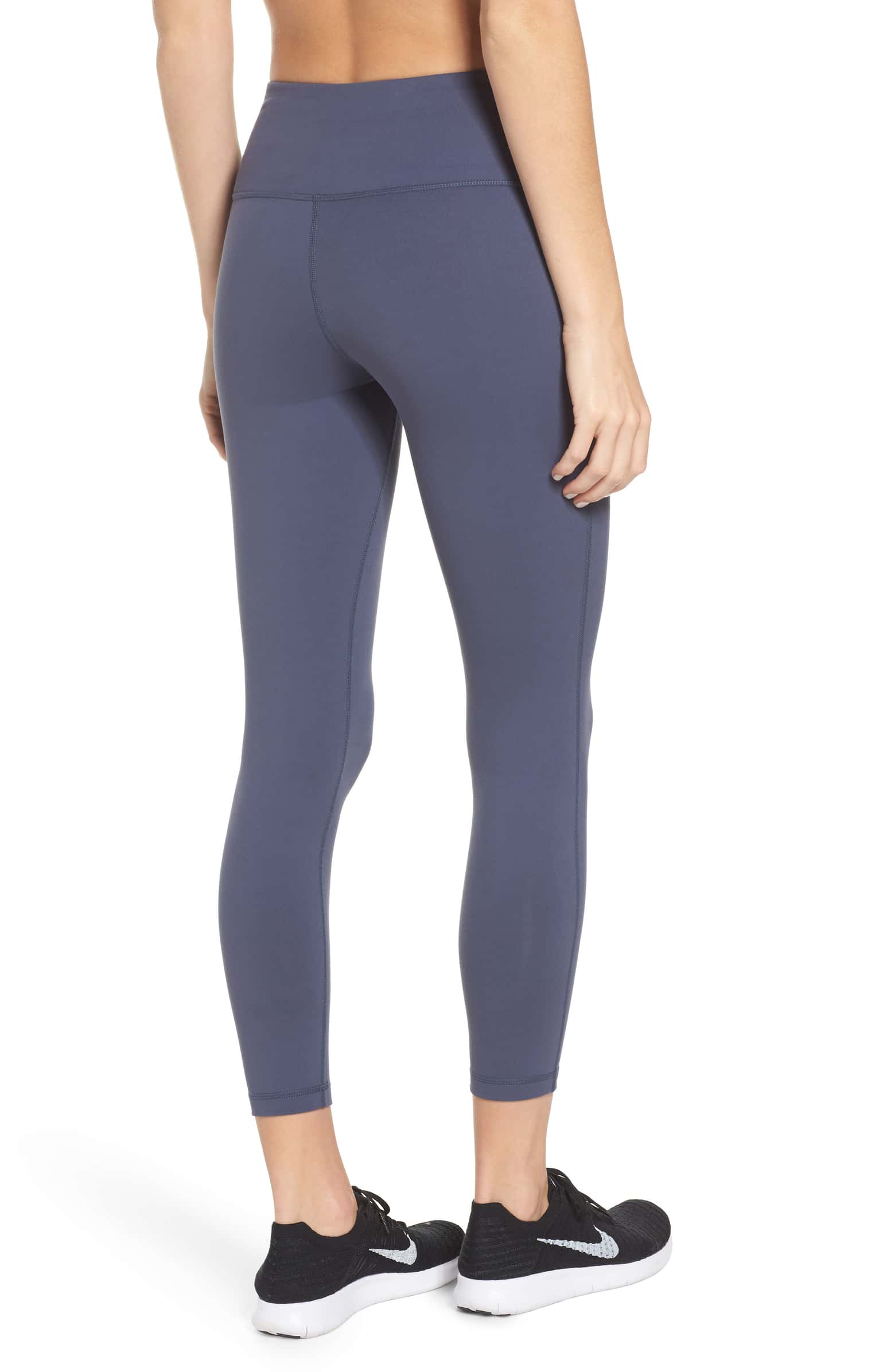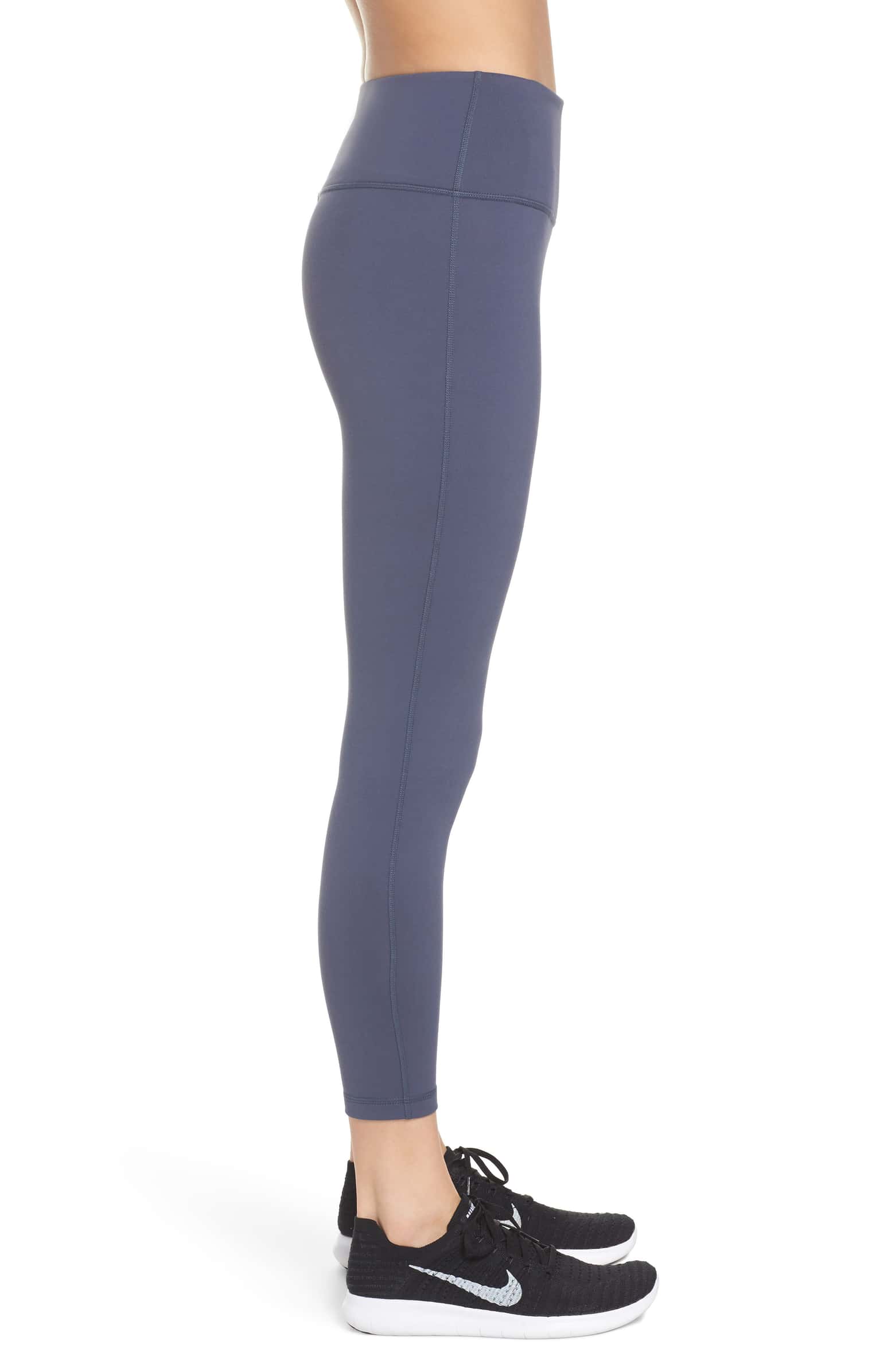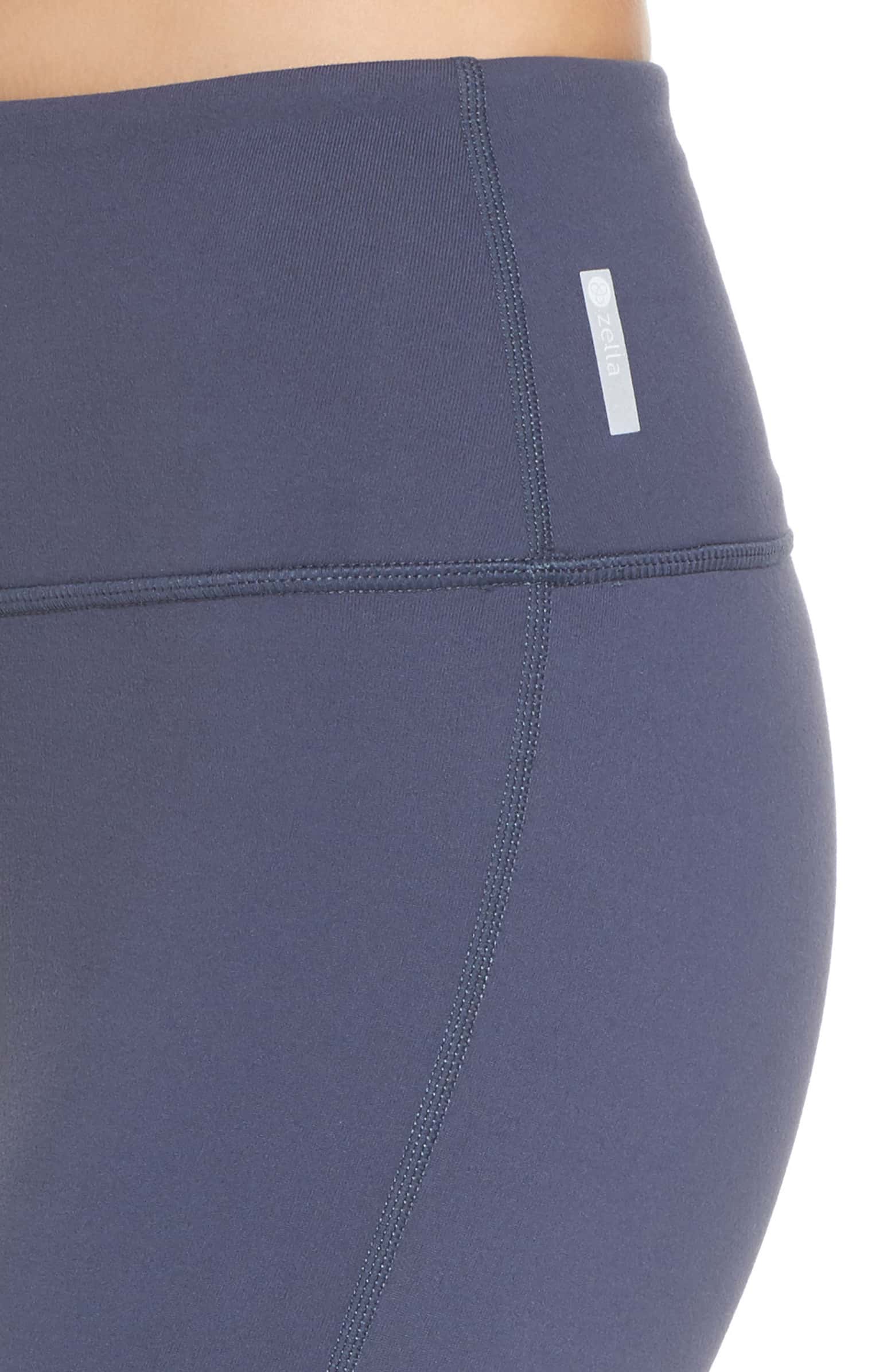 You can get this awesome legging at Nordstorm and other various shops online. If you desire similar workout pants but with pockets, check out the guide we published about the best leggings with pockets to carry your stuff with you.