The most popular new year's resolution is probably to get in better shape right? And to improve your chances of keeping your promise for this year, you will need one of these high waisted workout leggings we feature below.
While a lot of other workout pants will do just fine, we decided to write about the high waist leggings for it's added comfort and flexibility that it provides while you stretch and sweat. Keep reading below to find your best pair.
High Waisted Workout Leggings advantages
So if you've been reading on our site for a while now you should know all we do about leggings. And in the chance you don't, we recently published a long form article about everything you need to know about leggings that will get you up to speed. Check it out.
So the main difference in a high waisted legging or a high rise legging as it's commonly called, is the height of the waist band around your waist or abs.
There are usually three variations to the waist band: High rise – Which means a longer waist band that reaches your abs and gives you more support and comfort, especially when doing yoga or squats or anything that stretches your body.
Mid rise – Same as high rise but slightly lower, this can be great for running or for ladies that don't like the feel of the high rise legging. It's pretty much the same thing only slightly lower.
And there's obviously the regular waist band which is usually for everyday leggings meant for every day stuff. Could be the most popular one, not sure about it.
Now that you know what we're talking about, check out the list below of some of the greatest high waisted workout leggings and choose the ones you like the most.
1. 
Alo Yoga Women's High Waist Airlift Airbrush Legging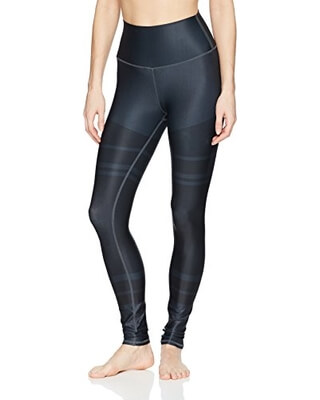 A lot of people might look the other way when thinking about the Alo brand. Maybe for the price, because they are not on the cheap end of the scale, but than again, the quality and comfort of this high waist legging is worth the investment.
We found that many women pick this pair over and over again when picking their workout pants and for good reason. So maybe it's worth what they ask for right? Definitely worth a look.
2. Fast & Free 7/8 Tight II Nulux 25″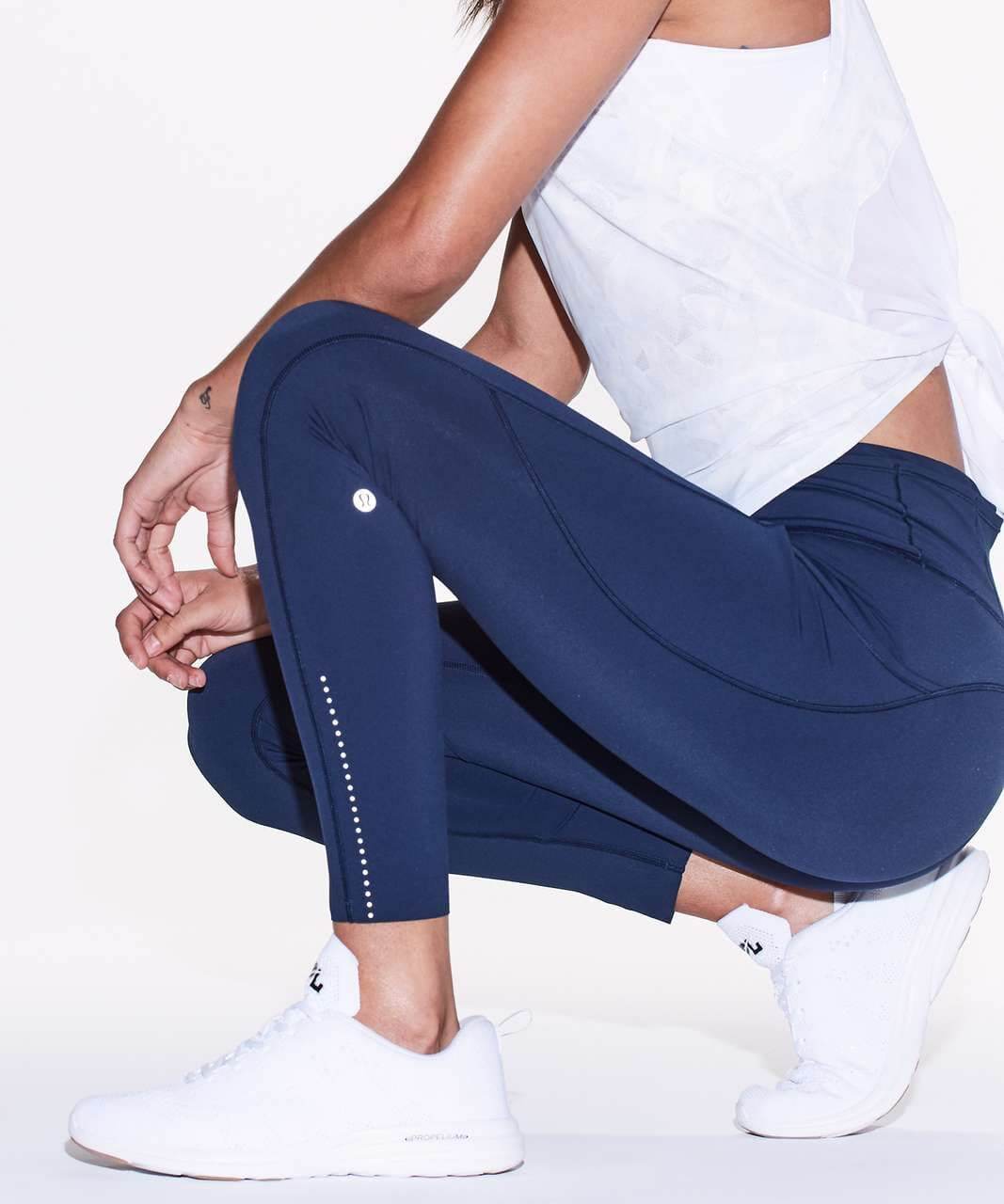 These should be called " barely there high waisted leggings " because they are so light and effortless. Making them perfect for running and outdoor excretes, but the kicker for us with these is the pockets. Yes, we wrote before about the best leggings with pockets, and we also feature some of the Lululemon leggings in the category page. But these are worth a second mention.
When you want to lift weights, pockets are really handy. When you move from machine to machine you need somewhere to place your keys or iPhone or what not on you. So these might be the best choice we could find.
3. Reflex high waist Power flex leggings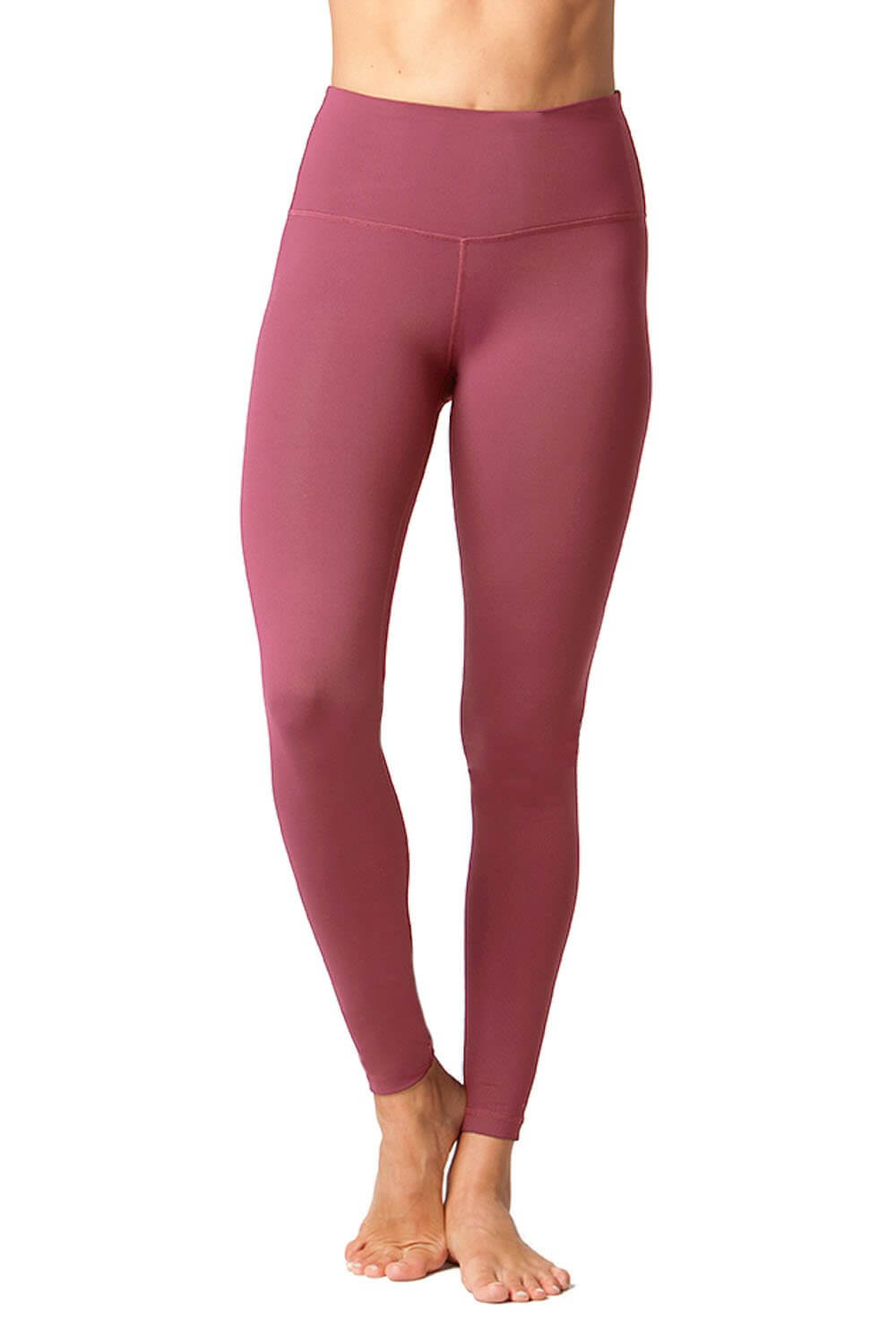 With an internal pocket in the waist band, these simple but awesome black legging is perfect for your yoga class, running and almost any other fitness activity. The Reflex brand is well known for making high quality but affordable fitness clothes that women love.
Do you need anything more than this item? Some would say no, getting a good affordable legging can last you for years, so it doesn't have a brand name attached to it, so what? However, some high quality brands do carry more weight when it comes to materials and quality if seams, so while this brand is great, you should not rule out higher quality leggings.
4. Heroine sport gym legging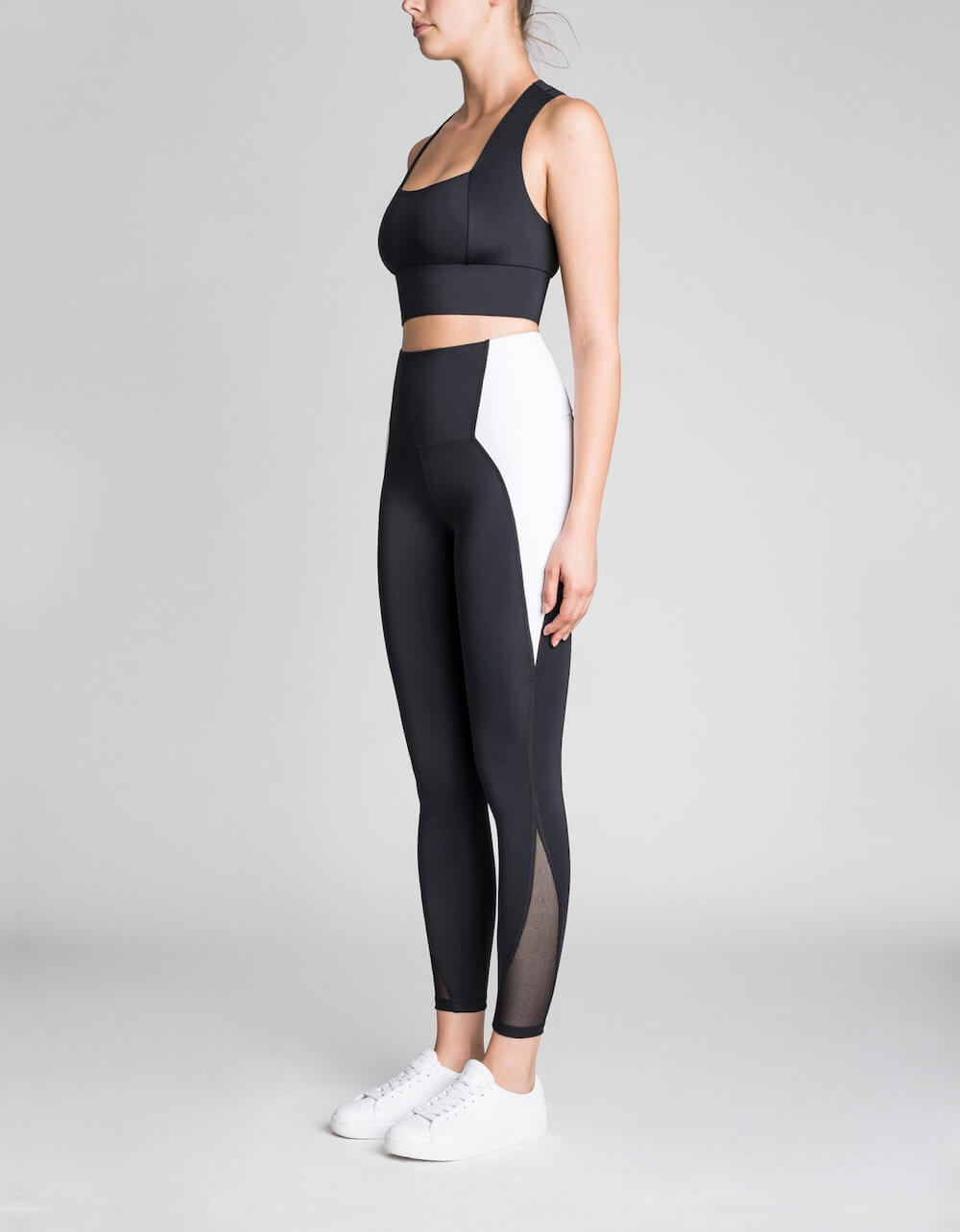 If you want to feel cutter and tighter, the Heroine brand is a great choice. This one is not a well known brand yet, and it won't be this way for long. Their high waist leggings are top notch and doesn't fall from any other brand.
They could easily become your go to legging for pretty much every activity, but I would think they are perfect for when you want to look tight. These will hold strong when you're doing some power squats at the gym and make you look good while doing it.
5. The 7/8 tight Cameo contender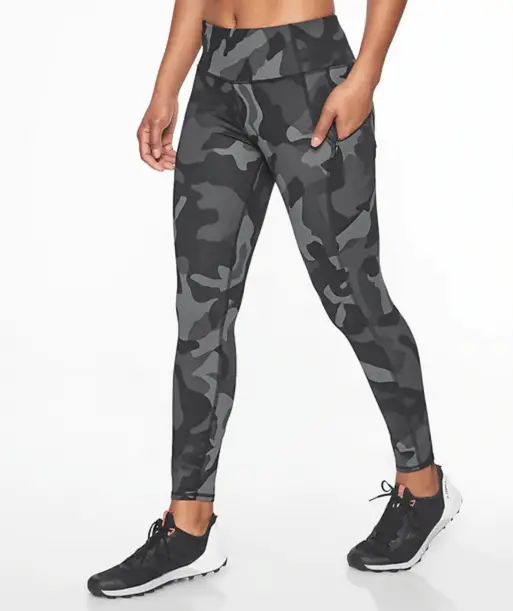 Some gild just love the cameo look, they wear cameo with everything, and sometimes we can feel that. The cameo look works with almost anything. It makes you look tough and stylish and like you're on a mission to good health, so that's always a great idea.
The Athleta brand has so many leggings it's hard to choose just one, and they are thicker than Lululemon for sure. But they hide what you don't want people to see, and that makes them a great choice. If you're looking to mix things up this brand has the most color and print choices by far.
6. Lou & Grey's FORM Leggings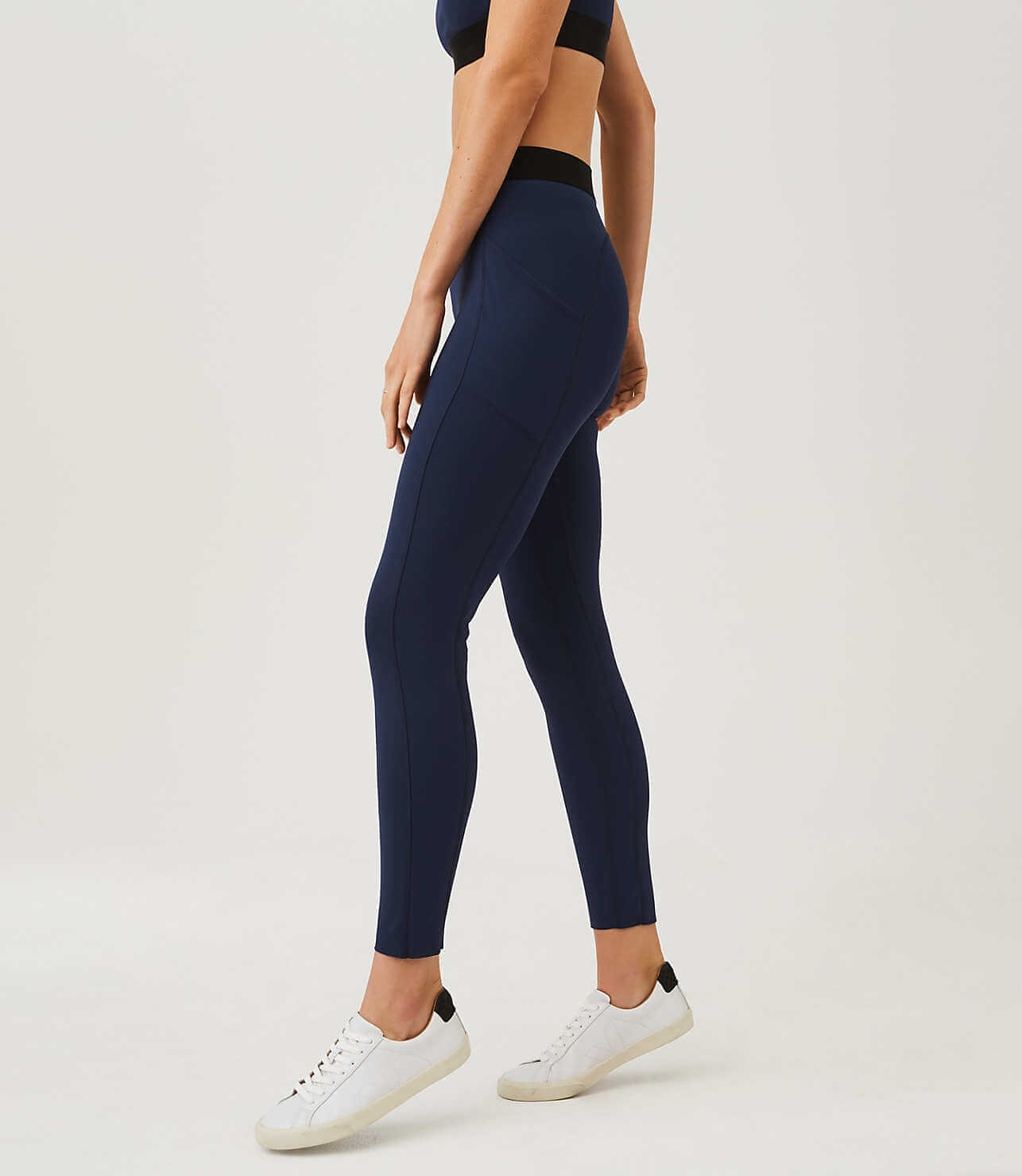 The light weight feeling of this surprising brand will make all the difference. You might have not heard about this brand, but it's really good. It can almost rank high there with Lululemon, but not quite. There are a few advantages to the Lululemon brand, but this is the most surprising high waist legging on the list.
The performance leggings trend is strong in recent years, and everyone wants in on the celebration. while many don't hold water when it comes to quality, this one is definitely worth checking out.
7. Gaiam Om Yoga Leggings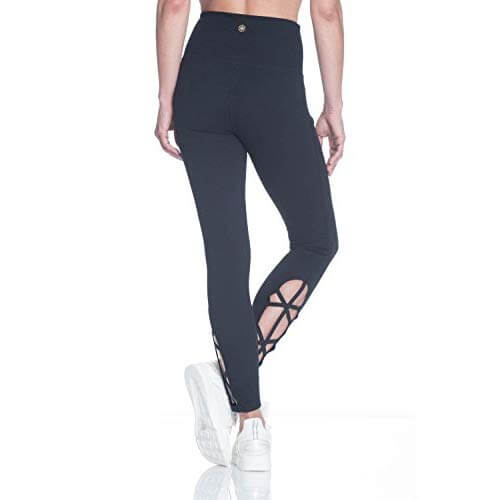 These are just great, really, nothing extra ordinary, but the price tag is also aligned with what you get. You get a great high waisted leggings to do yoga, lift weights, go for a run or whatever, and you don't have to pay an arm or a leg to get it. What more do you want?
It sits nicely on your body, complimenting your curves and holds strong when you work out, from our point of view, it gets the job done and that's all you really want from a great high waisted workout leggings.
8. Manduka Essential Yoga leggings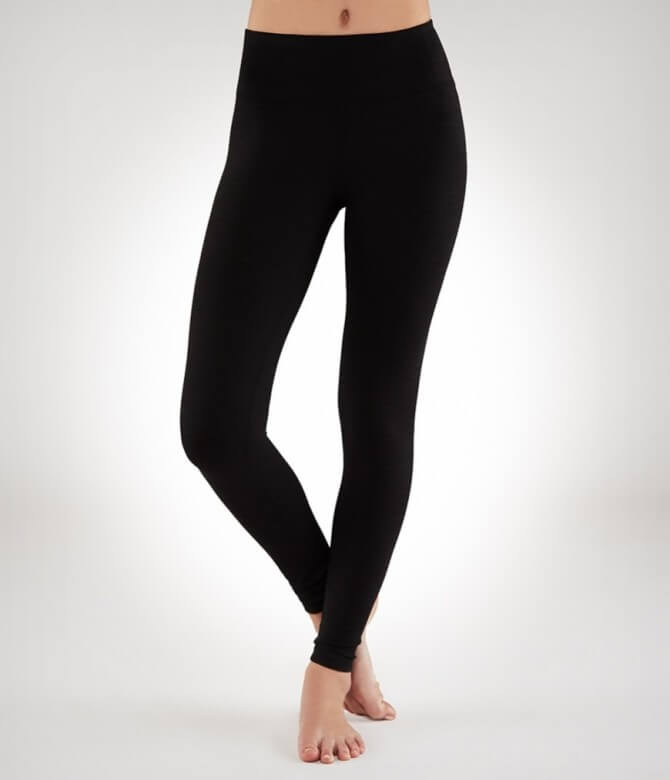 Checking for good high waisted yoga leggings will never be complete unless you put them through the yoga test. Yes, doing yoga will push your leggings to the max, because yoga combines sweat and flexibility. So when testing the Manduka brand, we were not surprised it preformed well.
On this list, some leggings acted great, some less but still looked good, but this might be the perfect pair for practicing yoga, so if you're about the yoga life, this might be your best choice. For everything else like lifting weights or squats, there are better items on this list. But worth checking it out.
9. High Rise Leggings by Koral Lustrous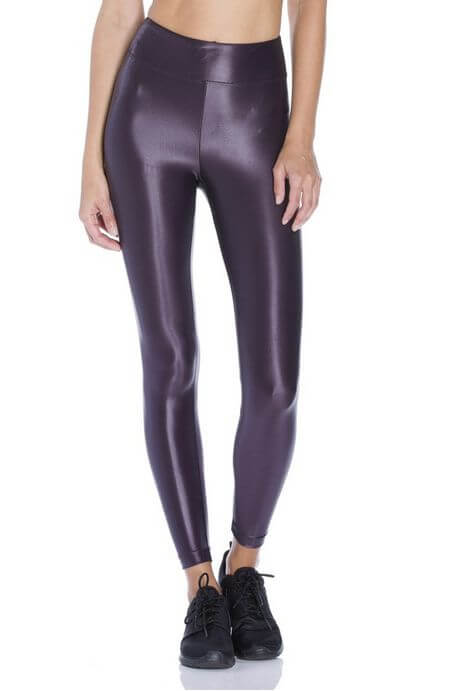 Wanna be the star of your workout class? These shiny high rise leggings by Koral will give you just that. Let's forget the fact for now that they are really nice and comfortable, the shiny effect makes them a fashion statement as well.
But getting back to the functionality of the article and item. These don't fall short from many other leggings with a high waisted line. The thick and high rise waist band will provide you support for the abs section and make you look cool while doing some yoga poses.
10. RBX Active Women's body contouring high waisted legging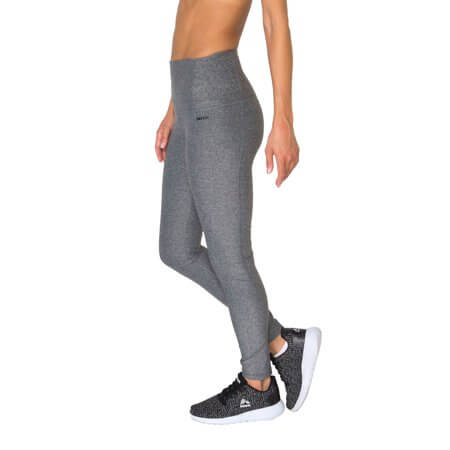 From a little research we did, we found that many people who tried the RBX leggings quickly said that they became their go to leggings when looking for a high rise supportive pants. It's no surprise really as we've know about this awesome brand for a while now but never really got a chance to write about them until now.
The best thing about these is that they come highly recommended with personal trainers as to being really stable and reliable over time and won't wear and tear quickly, worth checking out don't you think.